Montgomery County
Coaches
Hall of Fame
"A Legacy of Leadership"
NORRISTOWN, Pa. (June 21, 2018) – Four coaches, with stellar records in four varied sports, make up the latest class of inductees into the Montgomery County Coaches Hall of Fame. They will be the centerpiece of the 17th annual induction banquet on Tuesday, November 20 at Presidential Caterers in East Norriton.
The newest class of inductees includes Dick Beck, who has built North Penn High into a perennial state football powerhouse; Bob Lorence, who spent five years at Springfield (Montco) and 27 years at Plymouth Whitemarsh High as the head wrestling coach, winning 357 matches; Jim Romano, who has won 630 games as the Jenkintown High girls' basketball coach, including his first PIAA Class A State Championship this year; and Richard Swanker, who posted a 176-9-1 dual meet record as track coach at North Penn High, including 16 undefeated seasons.
"I know I say this every year, but this is another outstanding class of inductees," remarked Selection Committee Chairman Gordon Glantz. "We are very excited to honor them in front of the sports fans of Montgomery County."
"This will be our first banquet at Presidential Caterers, a move created by a need for a larger banquet capacity," added Montgomery County Coaches Hall of Fame President Dale Hood. "The last three years at Normandy Farm have been elegant affairs and we hope to continue the same level of quality at our new venue."
Judging from the early reaction of the Selection Committee and the Advisory Board, members who have the pulse of the banquet, the additional capacity will be needed for this year.
The new class of inductees brings a long list of accomplishments to this year's banquet.
Dick Beck
Another product of the incredible football legacy at Central Bucks West High, Dick Beck began his coaching career at his alma mater, before accepting the head coaching position at North Penn High in 2002. In 16 seasons he has compiled a 175-41 record.  His teams have 14 league championships in 16 years, seven District 1 titles, have reached state playoffs 11 times and won the State Championship in 2003.
The most telling statistic about North Penn's consistent excellence is that Beck has led his team to the State Final 4 seven times. Under his leadership, the Knights have rolled to 12 10-win seasons and he was named Coach of the Year by the Philadelphia Inquirer in 2011.
Bob Lorence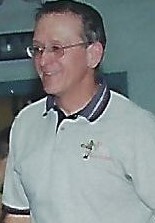 A native of Irwin, Pennsylvania, Lorence moved east and became an assistant wrestling coach at Bensalem High in 1965. He made a stop at William Tennent High and garnered more assistant coaching experience in football and wrestling. In 1970 he was named head wrestling coach at Springfield (Montco) and spent five years in that position.
He then moved to Plymouth Whitemarsh High and created a wrestling legacy at the school. His 357-180-6 overall match record is enhanced by 10 Suburban One titles and 23 Holiday and post-season team championships.
Lorence was named Suburban One Coach of the Year nine times and All-Area Coach of the Year 14 times. Over the years he produced 33 All-State wrestlers and two PIAA individual champions. In 2006 he was named to the Pennsylvania State Wrestling Hall of Fame. In 1975 he created the Greater Norristown Wrestling Club, which is still in operation today.
Jim Romano
Loyalty to the Jenkintown High girls' basketball program is the hallmark of Jim Romano's coaching legacy.
For 36 years he has coached girls' basketball at the school, compiling a 630-333 record. His teams have won 10 Bicentennial League Constitution championships and 15 District 1 Class A championships.
In 2018 he notched the crowning achievement of his career, leading Jenkintown to a 31-1 record and his first PIAA State Class A title.
His success is a product of building a strong foundation in the community. Romano founded the Youth Basketball Program in Jenkintown, allowing youngsters from 4th to 6th grade to play basketball on Saturdays from December through February. He started the program 27 years ago and it has payed dividends ever since.
Richard Swanker
When speaking of the dominant high school sports programs in the state – in any sport – North Penn track and field has to enter the discussion. And Richard Swanker is a big reason for that dominance.
A standout track star at North Penn High, he returned to his alma mater to become the boys' track coach in 1982. From 1982 through 2005 his teams compiled a 176-9-1 dual meet record, including an incredible 77-dual meet winning streak. His teams won 18 Suburban One and Bux-Mont League championships and posted 16 undefeated seasons.
His teams won four District 1 titles and captured the PIAA Pennsylvania State championship in 2002. Five times he was voted the Pennsylvania Track & Field Association Coach of the Year.
After stepping down as boys' track coach, Swanker found he could not stay idle. He has served as an assistant coach for the girls' track program, indoor and outdoor, from 2005 to the present. He also serves as executive director of the Track & Field Coaches' Association of the Greater Delaware Valley. He was elected to the Pennsylvania High School Track & Field Hall of Fame.
Selection Committee Chairman Gordon Glantz, summed up the 17th annual class of inductees by saying, "We have inductees from a variety of sports, as well as representation from all four corners of the county. It is exciting to see the spotlight shining on such a well-rounded class of inductees."
The four members of the new induction class, along with the yet-to-be-announced members of the Montgomery County Coaches Hall of Fame Honor Roll (for volunteer coaches), and the yet-to-be-announced Lifetime Achievement Award winner, will be inducted at the November 20 banquet.
Tickets for the banquet are available for purchase by contacting any member of the Hall of Fame Advisory Board. Additional information can be obtained by going to the website – www.mcchof.com or by calling the banquet management office at 610-279-9220.