2013 Coaches
Hall of Fame Inductees
Josh Culbreath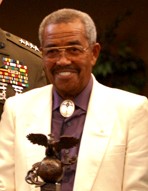 Although Culbreath was elected because of his coaching accomplishments, it is
impossible to describe him without including his achievements on the track.
After winning the Pa. State championship in the hurdles as a high schooler and
dominating as a three-time Penn Relays hurdles champion, he embarked on a
storied college career at Morgan State. He was the national 400 meter outdoor
champion three times. After a stint in the U.S. Marine Corps, where he met Bill
Cosby and began a longtime friendship, Culbreath competed in the 1956 Olympic
Games in Melbourne and won a bronze medal. He added gold medals in the Pan-Am
Games in both Mexico and Chicago. After his competitive career ended he returned
to Norristown and became a teacher and coach. He moved to Central State
University in Ohio and built the team into a national powerhouse. He won 10 NAIA
National Team Championships and coached over 90 NAIA Individual National
Champions.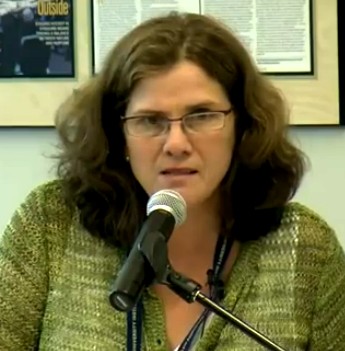 Sherri
Retif
Germantown Academy has had a storied basketball history. Sherri Retif's
contributions to the girls basketball side of the ledger have no equal. After
graduating from Tulane University, Retif began her coaching career at Ursuline
Academy in New Orleans. After posting a 153-37 record and winning two city
championships she came north to Sun Valley High. In three seasons she captured
three consecutive Del-Val League titles and drew attention with her coaching
skills. She came to Germantown Academy in 1999 and for the next 14 seasons her
teams were nearly unbeatable. She compiled a 565-153 record and won 14
consecutive Inter-Academic League championships. Her 2009 team finished the
season 31-0 and was ranked fourth national by Maxpreps.com. Her 2007 and 2001
teams also were ranked nationally. MORE: She coached Germantown Academy to three
straight Independent Schools State Championships from 2009-11 and finished
runner-up in 2012. Her Inter-Academic League Coaching record is a remarkable
136-6, with an unbeaten streak of 111 wins over a 12 year period. A native of
New Orleans, Louisiana, Sherri played basketball for the Tulane Green Wave. She
was inducted into the Tulane University Hall of Fame in 1998, and selected to
the All-Quarter Century team in 2001.
Sandy Nadwodny
Sandy wore a number of hats during her coaching career. Not only was she the
field hockey coach at Bishop Kenrick High, she was also the school's athletic
director. In the summer she was a state-honored ASA softball coach. It was in
the field hockey world that she really made her mark. Taking over a program that
was far from legendary, she instigated an immediate turnaround. Kenrick had a
121-28-23 overall record, including an 81-8-10 Catholic League record, during
her tenure. Her teams won three Catholic League championships and had seven
Catholic League undefeated seasons. During her softball years, her teams went
121-23 in league play, won seven consecutive Norristown Women's League
Championships and captured a pair of Class-A State Championshisps.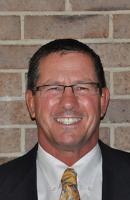 Bill
Racich
Since the start of the 1980-1981 season, Bill Racich has been the face of
Ursinus wrestling. His record of consistency is unmatched, never posting a
losing season in 30 years. His dual meet record over that stretch is 439-106-7.
No other Ursinus coach, in any sport, has more victories than Racich. His teams
have won nine Centennial Conference championships, including five straight from
2002 to 2007. Since the inception of the Centennial Conference tournament, he
has coached more than 30 individual champions. While Racich has coached 15
All-Americans and two Academic All-Americans, he is most proud of the fact that
every senior letter winner on his wrestling team has graduated from Ursinus.
MORE: Bill has been inducted into the Conshohocken Sports Hall of Fame (1986),
West Chester Wrestling Hall of Fame, Philadelphia-Whitemarsh Rugby Hall of Fame
(1999), Plymouth-Whitemarsh Distinguished Graduates Hall of Fame, Ursinus
College Hall of Fame for Athletes (2001), Southeast Pennsylvania Wrestling Hall
of Fame (2003), Pennsylvania Wrestling Coaches Association Hall of Fame (2003)
and the Division III National Wrestling Coaches Association Hall of Fame (2003).
Joe Shumock
Those who remember the glory days of Suburban One football, when it was
considered to be the finest football conference in the state, remember Joe
Shumock. A transplant from Western Pennsylvania, where he began a storied
coaching career at Shamokin Catholic High and later at Bishop McCort High,
Shumock came east to Abington High in 1964. He left a 35-game win streak for the
greater challenge of coaching Abington against some of the best competition in
the state. At Abington he compiled an 89-33-6 record, winning four Suburban One
championships and going undefeated in 1968 and 1969. He was named the
National High School Prep Coach of the Year in 1963 and Philadelphia area coach
of the year four more times at Abington High. MORE: Joe Shumock was
inducted into the Pennsylvania Football Coaches Association Hall of Fame last in
1993, 18 years after he retired as head coach at Abington High School. Maybe it
took so long for the honor because he had retired as a coach at age 45, an age
when most legendary coaches are just getting warmed up. But by then, Shumock had
already spent 21 years as a football coach – exclusively as a head coach. He has
not looked back with regret. Shumock's teams didn't have many losses in those 21
years. There were 10 in four years at Shamokin Catholic, now named Lourdes
Catholic, where he was 12-10-1; only seven in five years at Bishop McCort in
Johnstown, where he was 41-7-2, and then 33 in 12 seasons at Abington, where he
was 89-33-6. The total is 142-50-9 in 21 seasons.
---
2013 Community Coaches
Honor Roll Inductees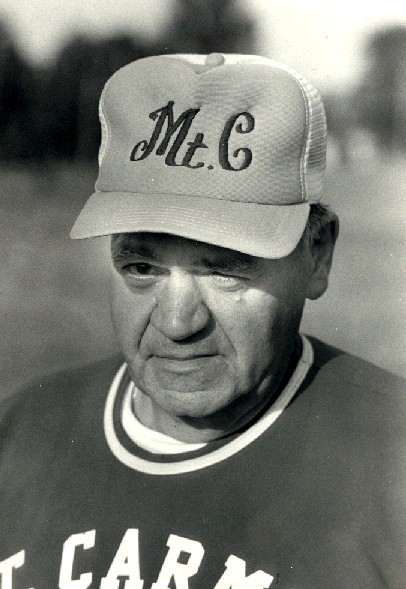 Felix Volpe –
A man whose name is synonymous with the Mt. Carmel American Legion
baseball program, Volpe is being honored posthumously for his work
in founding one of the more stable franchises in the area. Volpe
helped found both the Elmwood Park American Legion League and the
Mt. Carmel American Legion team in the 1960s. He ran both the team
and the league in those early days. The Elmood Park League changed
its name to the Greater Norristown American Legion, and it ran
separately with its rival league, the Upper Montco American Legion.
Volpe was instrumental in combining and merging the leagues in 1972,
forming the current league. In addition to running the business end
of Mt. Carmel American Legion, Volpe also was the first president of
the new Greater Norristown-Upper Montco League. He also devoted much
additional time to running bowling leagues in the area, as well as
other charity functions for Mt. Carmel.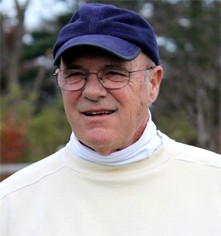 Haldy Gifford
In the sport of boys' lacrosse, Gifford can truly be called a
pioneer. He was instrumental in championing the sport in its
formative years in Montgomery County. Gifford has straddled the
fence between volunteer coach and paid positions with area high
school programs – but his efforts as an organizer in the early
days outweighed all other achievements. He helped found the
youth program called WissLax in the 1990s and also helped found
nearby Crooked Crosse a few years earlier. Gifford, known for
his knowledge and skills as an offensive coordinator, has
coached at many levels. He was a highly-successful coach of the
Philadelphia U15 team that dominated at the national level in
the early-to-mid-2000s. Every time Gifford tries to step out of
the coaching limelight, he is dragged back in. After serving as
an assistant at Penn Charter for seven years, he was pulled out
of "retirement" to be offensive coordinator at Downingtown East
after the new school was formed by the split in the Downingtown
school district. Immediate success came with a state
championship in 2007. Three years ago he again was pulled
out of "retirement" to assist at Upper Dublin High, then moved
to Wissahickon High. All of these successful programs can be
traced back to Gifford's work in the early years.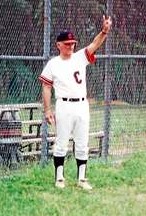 Joe Schroeck –
A longtime resident of Cheltenham, Schroeck has had baseball in
his blood for as long as he can remember. After the U.S. Navy
and college, Schroeck began as a player, playing for the
Cheltenham Jay-Vees, a semi-pro powerhouse in the Cheltenham
area. Even though he actually lived in Philadelphia, he played
for the Jay-Vees because of their strong reputation in sports.
He then became player-coach and never looked back. His tenure
covered many years in the Philadelphia Suburban League, then in
the '60s Schroeck became involved in the Pen-Del League. The
schedule usually involved about 40 games per season, plus
practices. For the better part of six decades, Schroeck found
himself on the baseball field for most of the days when they
were not covered by snow. When it snows, he follows his other
love – skiing. He is still an avid skier, at age 88. He also
served as president of the Pen-Del League for 36 years.
---
2013 Lifetime Achievement Award
Al Donofrio –
The late Albert Donofrio, driving force behind one of the oldest and largest
high school basketball tournaments in the country, will be honored with the
Lifetime Achievement Award by the Montgomery County Coaches Hall of Fame. The
Lifetime Achievement Award will be presented at the 12th annual induction
banquet, taking place on Tuesday, November 26, at Westover Country Club.
Donofrio, who died in 1976, was the former executive director of the Fellowship
House in Conshohocken. In addition to all of his duties, serving the youth of
the Conshohocken area, Donofrio also had a grand plan to bring some of the best
high school basketball in the country to his town. What started as three
Conshohocken area teams, playing in a round-robin tournament, blossomed into the
32-team single-elimination tournament that dominates the basketball scene every
year in late March and early April. It began as the Conshohocken Teenage
Basketball Classic in 1961 and was renamed the Albert C. Donofrio Classic after
his death. It is the oldest basketball tournament of its kind in the country.
Since its creation more than 200 of its participants have gone on to play
professional basketball — more than half of that number playing in the NBA. Not
only have all of the players benefited from the exposure they receive in this
tournament, but Conshohocken has benefited from the notoriety the town has
received — locally, regionally and even nationally. His grand achievement,
bringing high level basketball to the Fellowship House, has lived throughout his
lifetime … and beyond it.