2012 Coaches
Hall of Fame Inductees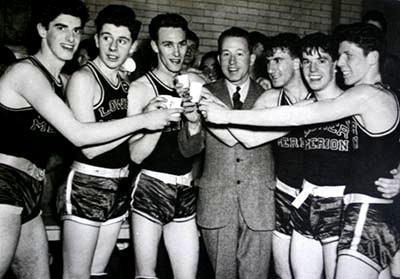 Bill Anderson –
Without a doubt, the success of today's Lower Merion basketball program can be
traced back to the foundation created by Bill Anderson. When Anderson died in
1962 he was widely considered the greatest coach in Pennsylvania high school
basketball history. He coached 18 seasons at Lower Merion — 1928 to 1945 — and
in that span his record was 346-49. His postseason record was even more
impressive. In an era when PIAA basketball was dominated by Western Pennsylvania
and the Lehigh Valley, his 1933 team was the first ever from District 1 to win
the state title. Under his direction, Lower Merion went on to win four state
titles, seven Eastern titles and 12 District 1 championships. His hottest
stretch was 1941 to 1943, when Lower Merion won three straight state titles,
forging a record of 70-4. The Lower Merion basketball hall of fame is named the
William H. Anderson Hall of Fame.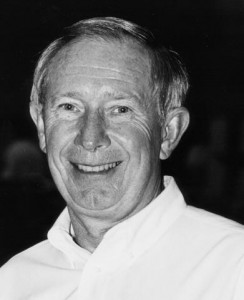 Rick Carroll –
Collecting honors and attending hall of fame ceremonies is becoming a habit for
Rick Carroll. The retired North Penn High swimming coach should have his
acceptance speech memorized by now. Carroll is already a member of the
Pennsylvania Swimming Hall of Fame, the North Penn/Souderton Area Sports Hall of
Fame and has received the East Stroudsburg University Athletic Achievement
Award. Add to it the fact that he is a recipient of the National Interscholastic
Swim Coaches Association 25-year Distinguished Service Award and the natatorium
at North Penn High was named in his honor. In addition he founded the North Penn
Aquatics Program and served as its director for 26 years. But Carroll's real
status comes from the record books. After a short stint as assistant swim coach
at Easton High, he came to North Penn High. From 1971 to 1988 his teams posted
an incredible 213-14 record (93.8 percent). they had nine undefeated seasons.
Included in that span was 69-meet win streak. North Penn posted 17 consecutive
league championships, nine District 1 championships and two state championships.
Gregg Downer – It
is rare for someone to be inducted into a Hall of Fame at age 48 but, in the
case of Lower Merion High basketball coach Gregg Downer, the Montgomery County
Coaches Hall of Fame could wait no longer. Since taking over the coaching reins
of the Aces at the tender age of 26, Downer has put together an amazing record.
In 2010 he surpassed the school record of 346 wins held by the legendary Bill
Anderson. Downer now owns a 407-180 career record at Lower Merion, including two
PIAA AAAA State Championships. His teams have made four state final appearances
and 10 state playoff appearances. He was named Pennsylvania Coach of the Year in
2006 by the Associated Press. During his tenure, Downer sent a steady stream of
players onto higher levels of basketball competition. More than 20 players
played at the Division I, II and III levels. One player, Kobe Bryant, skipped
college and went on to become an NBA MVP.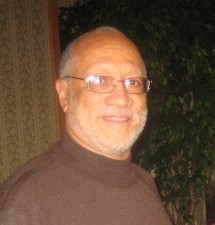 Ernie Hadrick –
Ernie Hadrick's name has been synonymous with the Norristown High track and
field program since the mid-1960s, when he excelled in the sport. He went on to
Morgan State College, then returned to his hometown to begin an outstanding
career as a coach and an educator. He broke into the coaching ranks as head
coach of track & field at the then-Bishop Kenrick High from 1982 to 1985. In
1986 Hadrick realized a dream by returning to his alma mater, Norristown High,
as head track & field coach. He had two stints as head coach — 1986 to 1990 and
1997 to 2003. He also served as head coach of the Norristown Track Club from
1983 to 1997. During that time Hadrick coached athletes who won 11 Pennsylvania
state individual championships. He also coached three relay teams to state
championships. In 2001 his boys team won the indoor state championship and later
that year finished runner-up for the outdoor state title. Going up against
national competition, Hadrick's teams captured eight Penn Relay championship
plaques from 1997-2003.

Joan Moser – One of
the great all-around female athletes ever to come out of Montgomery County, Joan
Moser made an indelible mark in the record books during her years of coaching
softball at North Penn High. A 1964 graduate of Cheltenham High, where she
starred in lacrosse, field hockey, basketball and tennis, Moser went on to a
stellar career at Ursinus. She played field hockey, basketball and softball in
college, then was selected to play on the U.S. Field Hockey team. she played
national caliber (ASA) fast-pitch softball for the world renowned Raybestos
Brackettes from 1964 to 1995. Although she also coached field hockey and
basketball at North Penn, she used her expertise on the softball field to create
a juggernaut in that sport. During the period of 1969 to 1985 she led the North
Penn girls to three state championships (1976, 1981, 1985). Her 1976 team went
20-0 and dominated teams so convincingly that the entire team was inducted into
the North Penn Athletic Association Hall of Fame. Her overall softball coaching
record at North Penn was 278-49 (85 percent) and her teams won 13 Bux-Mont
League titles in 17 years. Moser also coached on the collegiate level, as
Ursinus JV basketball coach, Ursinus College field hockey coach and the Moravian
College field hockey coach. She was inducted into the Ursinus Hall of Fame in
1987.
---
2012
Community Coaches
Honor Roll Inductees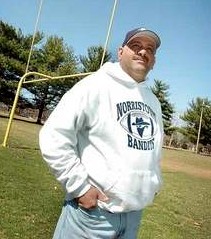 Alex DiNolfi –
After a stellar athletic career locally, it seemed only natural for Alex DiNolfi
to get involved coaching youth sports. In 1996 he started coaching the
Norristown Area Bandits (then the West Norriton Bandits) midget football team.
The next year he expanded his duties by coaching Norristown Little League. His
devotion to youth sports has never stopped. Since 2001 he took over the reins of
running the entire Norristown Bandits football program and has done much to
expand the program and improve the field.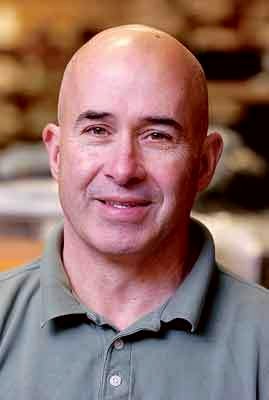 Vince Flocco –
Vince Flocco has been a pillar of activity for the youth of Conshohocken for 35
years. Following the example of community involvement set by his father, Flocco
started the AMBUCS Special Athletic Program in 1986, organizing sports programs
for young athletes with special needs. He also has been an integral part of the
Conshohocken Soap Box Derby and the bowling program for kids at Facenda Whitaker
Lanes. At the Conshohocken Fellowship House, Flocco has been a constant entity,
coaching basketball and track and field.
John Larcinese –
John Larcinese has spent 32 years as a coach, Vice President of Fields and
President of the Methaction Baseball Association. Under his direction the
association has flourished to the point where it is one of the leading baseball
associations in the region. In addition, Larcinese also has been coach of the
Visitation CYO softball team. He is known for keeping winning and losing, for
youngsters, in proper perspective
John Yorgey – For
40 years John Yorgey has been dedicated to coaching youth football. He started
with the Bridgeport Dragons, before moving to the King of Prussia Indians and
now coaches with the Methacton Wolverines. In 2008 he was named the Pop Warner
Coach of the Year. In 2007 his 105-pound team was ranked third in the nation. In
1994 his undefeated Bridgeport Dragons team one the five-state Mid Atlantic
Championship.
---
2012
Lifetime Achievement Award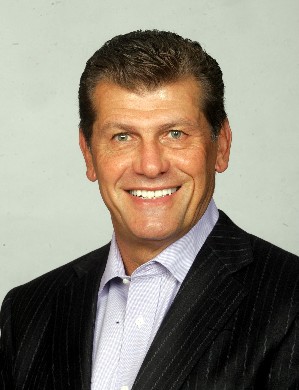 Geno Auriemma –
With the sounds of the National Anthem still ringing in the ears of the players
who stood on the Olympic podium and accepted their gold medals, the Montgomery
County Coaches Hall of Fame announces women's basketball coach Geno Auriemma as
its Lifetime Achievement Award winner for 2012. Auriemma will be present for the
annual induction banquet on Tuesday, October 9 at Westover Country Club.
Auriemma, who has coached the University of Connecticut women's basketball
program for 27 seasons, is already a member of the Montgomery County Coaches
Hall of Fame. He was inducted as part of the Hall's fifth induction class in
2005. In his 27 seasons at UConn the Huskies have been transformed from a
program with only one winning season, to its current state, which includes seven
national titles, 13 Final Fours, four perfect seasons (1995, 2002, 2009, 2010)
and 37 Big East titles. Bringing Auriemma back to his native Montgomery County
for the Lifetime Achievement Award is a celebration of his recent guidance of
the women's Olympic basketball team to a dominating run that culminated in
winning the gold medal at the London Games. Auriemma called it "a
once-in-a-lifetime experience." Auriemma has been extremely busy in the last
year, guiding UConn through another successful basketball season, then selecting
and preparing the Olympic team for its historic run. Before leaving for London
he expressed excitement over receiving the Lifetime Achievement Award and was
looking forward to returning to the area in which he grew up.