2011 Coaches
Hall of Fame Inductees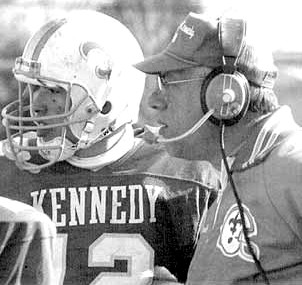 Chris Bockrath – "Beloved" is
the word that first comes to mind when thinking of Bockrath, the late football
coach at Archbishop Kennedy High and Kennedy-Kenrick High. There is possibly no
coach to come out of Montgomery County who garnered that same level of respect.
A native of Montgomery County, Bockrath graduated from Delaware Valley College
in 1970 and was prepared to take a job in the food industry business when a
teaching and coaching position opened at Archbishop Kennedy High in
Conshohocken. For the next 21 years Bockrath worked to build a respected
football program at the tiny school. His career record of 124-82-6 included 10
outright league championships and another three co-championships. He then took
over the reigns at Kennedy-Kenrick High, after the merger and unified the two
schools quickly. His football teams finished undefeated in 1993 and 1995.
Despite is love for the school, his success caused his former college to come
calling and Bockrath accepted the job as head football coach at Delaware Valley
College. Unfortunately, he never got to live out the last part of his coaching
dream because he died of a heart attack at age 49 in 1997.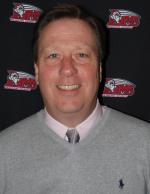 Tom Shirley –
He has crafted a 30-year coaching career that puts him at the top of his profession
in terms of achievement. After a seven-year stint at DeSales University in
Allentown, where his women's basketball team was a three-time NAIA District 19
champion and recorded seven 20-win seasons, the Plymouth Whitemarsh High product
found his true home at Philadelphia University (then Textile University). He
finished the 2010-11 season with a 607-281 career record that makes him
Philadelphia's winningest active women's basketball coach. Currently he ranks
fourth among women's Division II coaches in career victories. At Philadelphia
University Shirley's teams have posted 16 20-plus win seasons and 19 consecutive
times his team qualified for a post-season tournament. His teams won two ECAC
championships and has been a 10-time ECAC finalist. In 1993 Shirley was named
the AWSF Division II National Coach of the Year. Also that year he was named the
Converse District Coach of the Year. Shrley is a member of the De Sales
University Hall of Fame, as well as the Philadelphia University Hall of Fame.
Barb Clipsham – During her
25-year tenure as a Methacton High, Barb Clipsham crafted a field hockey dynasty
that has spread its roots and lives to other programs across the country. And
all of this was done in a program that had absolutely no history of success, nor
winning tradition, before her arrival. Clipsham won her first of two state
titles in 1989 with a 2-0 win over West Chester East, avenging a 2-1 loss in the
state final in 1985. Clipsham, whose unbeaten 1989 team also won the District 1
AAA title while giving up only two goals all season, guided the Warriors to the
state crown again in 1995 with a 3-0 win over Ridley. The win was the 300th for
Clipsham who then retired. She finished with 99 losses and 27 ties. Clipsham,
who amassed eight Suburban One League American Conference Freedom Division
titles, consistently sent student-athletes to the Division I level and is most
proud of the 100 percent graduation rate of those players. "That's really what
I'm most proud of," said Clipsham, who taught Social Studies at Methacton until
her retirement in 2005. Most notable among the scholar athletes was Sam Salvia,
an all-state performer on the 1989 who went on to play at powerhouse Old
Dominion University and was a Rhodes Scholar The list of outstanding all-state,
Division I-level players who came out of Methacton under Clipsham's guidance
includes Maegan Galie, Christy Morgan, Kristen Winters, Kristen Daddona, Kelly
Daddona, Denise Wernersbach, Colleen Kreiger, Kelly Kreiger, Meredith
Mandracchia, Sherry DeMito and Michele DeMito. Many of Clipsham's former players
went on to become successful head coaches. Winters, for example, led James
Madison University to a national championship with three Methacton alums in the
lineup. Clipsham also made a name for herself beyond the scholastic level,
coaching at the 1989 Junior Olympics and 1992 Olympic Festival, both in San
Antonio, Texas. She also coached in the Future's Program, the Keystone State
games and has been a guest speaker at many prestigious coaching clinics.
Jack Bauerle – When mentioning
the University of Georgia women's swimming program, the term "juggernaut" comes
to mind. That's because, under Jack Bauerle's direction since 1979, the Lady
Buldogs have won four NCAA Championships and finished runnerup another five
times. His teams have recorded 20 Top-10 national finishes, including 15
finishes in the Top-5. Add seven SEC championships and it quickly becomes
evident that Bauerle knows what he is doing around water. The hierarchy at
Georgia quickly noticed that and, after four years at the helm of the women,
they added the men's team to Bauerle's list of duties. All he did was add
another 16 Top-15 finishes to his record. Over the years he has coached 133
All-American women swimmers and another 77 All-American men swimmers. For his
women's coaching prowess, Bauerle was named the NCAA Coach of the Year five
times. On the men's side he is the two-time SEC Coach of the Year.
Internationally, Bauerle served as the United States Olympic Coach in 2008. He
also has served as the 2000 United States Assistant Olympic Coach. Add in
coaching stints at the World Championships, the Pan Pacific Games, World
University Games, United States National Team Camp, Elite Distance Camp and
United States Olympic Festival and it becomes evident that Bauerle stays busy at
the highest level of coaching. Bauerle was born in Glenside and is a graduate of
La Salle High.
---
2011 Community Coaches
Honor Roll Inductees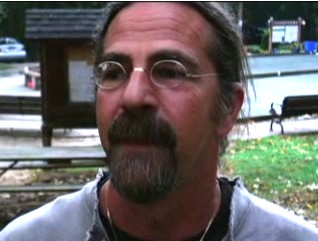 Dave
Fusco – David Fusco was the driving forcee behind the burgeoning
bocce movement in Montgomery County. After founding the Norristown Bocce League
(NBL) at Elmwood Park in Norristown and teaching many adults how to play the
game, as well as organizing leagues, he turned to charity activities. He
introduced bocce to the Special Olympic program, as well as being involved in
Making Strides against Breast Cancer, PAL Day and volunteering at the Norristown
State Hospital. More than 600 credit their involvement in the game of bocce to
Fusco and bocce facilities have been built in communities throughout Montgomery
County.
Don
Stemple – Donald Stemple has been named to the Honor Roll for his
longtime work with CYO teams in West Conshohocken. He coached for 43 years, with
affiliations to St. Gertrude's, Sts. Cosmas and Damian and Conshohocken Catholic
grade schools. His main concentration was basketball but he also coached the
West Conshohocken Raiders 80-pound football team for five years. For one year he
coached basketball and football at the old St. Matthew's High School.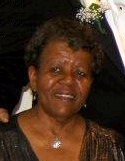 BeBe McPherson
– BeBe McPherson has coached CYO girls bassketball,
softball and volleyball since 1977. She laid the groundwork for many girls to
pursue high school and college athletic careers. She follows a tradition of
volunteerism, as her father, the late Charles McPherson, was named to the
Community Coaches Honor Roll in 2004.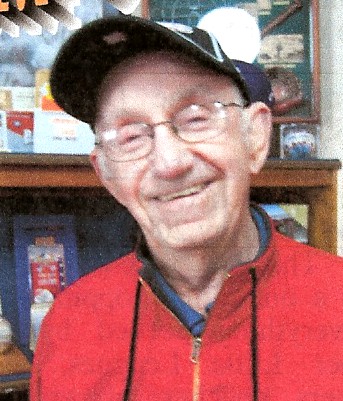 Stephen Gober – Starting at age 15, Stephen Goberr has compiled an amazing 65
years of volunteering. Through tenures in Bridgeport Recreation, Plymouth Little
League, Plymouth Senior League and District-22 Little League, Gober developed a
solid reputation with generations of athletes and is known simply as "Coach."
---
2011 Lifetime Achievement Award
Herb Magee – Legendary Men's Basketball Head Coach Herb Magee is in his
52nd year at Philadelphia University and this fall will enter his 45th season at
the helm of the Philadelphia University men's basketball program. Magee, a
member of the Naismith Memorial Basketball Hall of Fame Class of 2011, became
the number one, all-time Division II men's basketball coach in NCAA history on
February 1, 2007, when he earned his 829th win against Wilmington College,
breaking the previous mark of 828 held by legendary Winston-Salem State Head
Coach Clarence "Big House" Gaines. In 2010, the Philadelphia University Rams
went on to the NCAA Sweet Sixteen and Coach Magee passed Coach Bobby Knight's
record with his 903rd win on February 23. Previously he passed former Kentucky
Coach Adolph Rupp's NCAA record with his 877th win and former North Carolina
coach Dean Smith's NCAA record of 879 career wins. Magee's stellar career
includes 922 career coaching victories with all wins in the NCAA. A two-time
All-America selection as a player with the Rams, Magee finished his career as
the school's all-time leading scorer with 2,235 points. While he has since been
passed by Randy Stover (2,369 points) in 1992 and Tayron Thomas (2,414) in 2006,
Magee still holds the school record for scoring average in a season when he
poured in 29.1 ppg in the 1961-62 season. Along the way, the Rams posted a 75-17
record that included the Eastern Regional Championship in 1963 under Head Coach
Bucky Harris. Following graduation, Magee was drafted by the Boston Celtics with
the 62nd pick of the 1963 NBA draft. However, he opted for a career in coaching
and he joined his mentor, Harris, as an assistant coach at then-Philadelphia
Textile. Magee, who took a career coaching record of 855-340 (.715) into the
2008-09 season, became the head coach in 1967 at the age of 25 and guided the
Rams to a 21-6 record in his first season. In his second season, Textile posted
yet another 20-win season, going 20-5, but it was his third year as head coach
that made history. After losing two of their first three contests to begin the
1969-70 season, Magee's Rams won 28 straight games en route to the NCAA National
Championship. In the title game, the Rams defeated Tennessee State, 76-65, and
the team finished with a 29-2 mark. For the season, the Rams' average margin of
victory was 24.5 points. In his 42 years as head coach, Magee has taken his team
to the NCAA Tournament 24 times. In addition, he has had 29 twenty-plus win
seasons and one 30-win season. His exploits as a coach have not gone unnoticed,
as his list of awards and achievements can attest: College Division National
Championship (1970), Thirty 20 or more win (and one 30-win) season, Twenty-five
NCAA Tournament appearances, Career .719 winning percentage, Coached 12
All-Americans and 39 1,000 or more point scorers, Kodak District Coach of the
Year (1993), New York Collegiate Athletic Conference Coach of the Year (1993,
1994 and 2004), Regional Coach of the Year (four times), National Coach of the
Year, CACC Coach of the Year, Numerous assistant coaches have gone onto head
coaching or assistant coaching positions at the collegiate level, including Bill
Lang at the U.S. Navel Academy, Coached the Olympic Festive team along with John
Calipari, Co-Coach of the Year in the Mideast Collegiate Conference (twice),
Honored at the NCAA Division I Final Four with the NABC's Guardian of the Game
Award, Nationally recognized as a shooting expert, has tutored numerous
professional ball players including Hall of Fame member Charles Barkley, current
Orlando Magic standout Jameer Nelson, current Boston Celtics guard Sebastian
Telfair and current New York Knicks forward Malik Rose. Conducted shooting
clinics around the country and in Italy and Puerto Rico. Released two popular
DVDs entitled, "Nothing But Net" and "Nothing But Drills". Some of his other
honors include: Inducted into the Philadelphia Sports Hall of Fame (2008),
Nominated for the Naismith Memorial Basketball Hall of Fame (2006, Inducted into
the Philadelphia University Athletic Hall of Fame (2004), Inducted into the
Pennsylvania Sports Hall of Fame (1979), Inducted into the Pennsylvania Hall of
Fame (1979), Inducted into the Philadelphia Area Small College Basketball Hall
of Fame (2002), Inducted into the West Catholic High School Hall of Fame,
Inducted into the Philadelphia University Hall of Fame (1984), Honored by the
Philadelphia Sports Writers Association (2006 and 2007), Selected member of
all-small college team, Philadelphia area (1959-60, 60-61, 61-62), Selected
outstanding small-college player, Philadelphia area (60-61, 61-62), Selected
first five all-star team, Quantico Marines Christmas Tournament (1960 and 1961),
Selected outstanding player, Quantico Marines Christmas Tournament (1960),
Leading scorer all colleges, Philadelphia Area (Palumbo Trophy). In addition to
his coaching and playing resume, Magee frequently works with NBA players from
around the league on the art of shooting, including Hall of Famer Charles
Barkley and current Orlando Magic standout Jameer Nelson. Magee played his high
school basketball at Philadelphia's famed West Catholic High, where his
teammates included former Philadelphia 76ers Head Coach Jim Lynam and former St.
Joseph's coach Jim Boyle. Magee received a Bachelor of Science in Marketing from
Philadelphia University in 1963 and a Masters in education from St. Joseph's
University in 1969.