2010 Coaches
Hall of Fame Inductees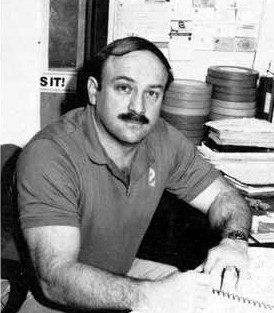 Roger Grove – Since 1976 Roger
Grove has been a fixture on the Montgomery County football scene and an integral
part of winning football programs. For 27 years the West Chester University grad
was head football coach at Norristown High. During that tenure he compiled a
209-98-6 record during what many considered to be the heyday of Suburban One
football. His teams captured many league championships during that time. While
at Norristown, Grove received many honors, such as District One Coach of the
Year, but none higher than being inducted into the Pennsylvania State Football
Coaches Hall of Fame in 2002. Despite retiring from teaching in 2003, Grove
could not stay away from the game of football and joined the Neshaminy High
football staff as an assistant coach. He is responsible for coaching the
quarterbacks and receivers. Neshaminy has evolved into a football powerhouse in
recent years, compiling a 93-29 record in the last decade.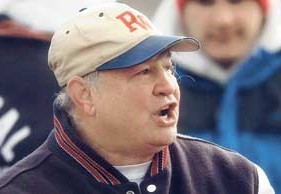 Joe Iacovitti –
A soft-spoken man who avoided the spotlight, Joe Iacovitti let his football teams
and their winning records do the talking. After a successful stint as defensive
coordinator at Archbishop Kennedy High School in Conshohocken, Iacovitti moved
down the street to Plymouth Whitemarsh High in 1986 and immediately made his
mark. In his first year the Colonials went 9-1-1 and won a league championship.
Iacovitti continued to build the program and in the 1990s, despite often having
to do battle with as few as 35 players on a team, PW became a state powerhouse.
Of the 563 high schools in Pennsylvania, Iacovitti's record of 94-20-2 was
eighth-best during the '90s. His teams won seven league championships and one
District One championship during the decade. In 1995 the Colonials were state
semi-finalists. In his 20-year head coaching tenure Iacovitti posted a 166-61-5
record, with 10 league championships. He retired from coaching and teaching in
2005 and now lives in Ocean City, New Jersey.
George Marinkov –
A gruff-speaking, cigar-chomping, wrinkle-clothed figure, George Marinkov was a
throw-back to another era. When he arrived at Methacton High in the early '60s
he had already made a stellar reputation as a high school player at Lebanon High
and an all-conference scat back at North Carolina State. He led the nation in
punt and kickoff returns in 1954. Unfortunately, he was not greeted by the same
level of talent at the new Methacton High. Marinkov braved the lean years and
went to work to build the Warriors into a consistent contender. He took over as
head football coach in 1974 and won six league championships. His crowning
achievement was a District One Championship in 1996. Six times Marinkov was
voted Coach of the Year. As a player he was inducted in the Pennsylvania
Football Hall of Fame in 1974. He also was elected to the National Football
Foundation College Hall of Fame. For 40 years Marinkov served Methacton High as
an assistant and head football coach. He also served as the Montgomery County
All-Star Coach in 1981, 1983 and 1990. Throw in short tenures as an assistant
wrestling coach and a head track coach and it becomes obvious that Marinkov had
coaching in his blood for most of his life.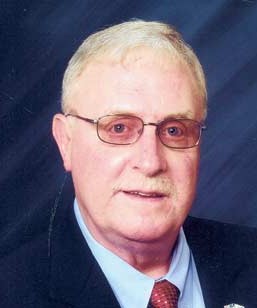 Tom McGee –
The consummate basketball junkie, Tom McGee grew up in Norristown and graduated from
Bishop Kenrick High School. His first coaching job was in the Norristown School
District as head coach at Rittenhouse Jr. High. He also coached the Eisenhower
Jr. High team. For the next three seasons he spent an important part of his
coaching career as lead scout for Norristown High under another Montgomery
County Coaches Hall of Fame member, Bill Werkiser.  After working with a
recognized winner, McGee landed his first high school head coaching position in
1978 at St. Pius X High School in Pottstown. Not known as a basketball power,
St. Pius X took on a new identity immediately under McGee. In his first season
Pius won the Class A PIAA State Championship, defeating a 31-0 Conemaugh
Township team in the final.  For the next 13 years McGee produced a
consistent winner with minimal talent – recording three 20-plus win seasons in
the tough Ches-Mont League, winning two District One championships and capturing
the title in nine Christmas Tournaments. In 1993 McGee returned home to coach
Norristown High and in a seven-year span produced a 145-48 record, won four
Suburban One Championships, made three State Tournament appearances and captured
seven consecutive Triangle Club Christmas Tournament titles.
Bill Leahy –
Bill Leahy, head lacrosse coach at La Salle College High School, is the first coach
from that sport to enter the Coaches Hall of Fame. In 20 years he has put
together a staggering 346-9 record. During that time La Salle has won three
state championships – in 2004, 2008 and 2009. His teams also have reached the
state final three other times, including the latest appearance in 2010. Add
another state Final Four appearance and it becomes obvious that La Salle is the
dominant lacrosse power in Pennsylvania. Equally impressive has been La Salle's
dominance of the Philadelphia Catholic League under Leahy. His teams have won 16
Catholic League Championships and own a 240-5 record. Leahy played lacrosse in
college and professionally for the Philadelphia Wings before becoming a
full-time coach. He was recognized by the Philadelphia Inquirer as Coach of the
Year in 1997 and 2004. In 2007 Leahy served as assistant coach for the U.S.
South Under Armour All-American team.
---
2010 Community Coaches
Honor Roll Inductees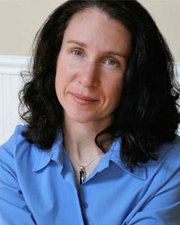 Audrey Verso
– In terms of longevity, Audrey Verso is easily the junior of all coaches
who have entered the Montgomery County Community Coaches Honor Roll. But in
terms of accomplishments, she ranks right up there with the best. She took a
bunch of recreation league girls and turned them into a powerful traveling
soccer team almost overnight. She was coaching in the Montgomery recreation
program when she and her husband moved to Souderton. They found a rudimentary
soccer program and immediately made a pledge to develop a first-class program.
Verso got involved building the traveling team program and last year the
Souderton Cyclones rose to a No. 16 ranking in the state. Now the Cyclones'
schedule is one that requires total commitment – from players and coaches. They
play year-round in tournaments, both indoor and out, as well fall and winter
leagues, training sessions and camps. Verso has been the catalyst to this growth.
Dave Coupe
– Dave Coupe learned a lot about coaching in his 30 years of involvement
with youth athletics. The one thing he did not learn was how to take a season
off. Coupe spent long, concurrent stints coaching baseball, basketball and
football in Plymouth Township. He started in 1980 with Plymouth Little League,
then later Senior League covering a span of 10 years. Then, in 1982, he got
involved with the PW Spartans football program and that became a 14-year term.
In 1986 he discovered what would become his lasting passion, taking the position
of assistant basketball coach at Epiphany of Our Lord. Two years later he
advanced to head coach and has been leading the CYO program ever since, capping
his reign with two Region 21 championships. Also, since 2000, he has served as
Commissioner of Boys Basketball for Region 21 CYO – 11 parishes in Montgomery
County. Coupe was honored in 2003 when he won the Bill O'Nell Award from the
National Federation of Youth Ministry, recognizing service to the youth of the
Archdiocese of Philadelphia.
Chuck
Eppolitto
– Chuck Eppolito has been a staple in the Methacton baseball community
for more than 20 years. He has been intimately involved in both the business
side of running the Junior and Senior American Legion programs, as well as
coaching on the field. His organizational skills have long been recognized and
reflected in the efficiency that always marks the Methacton baseball programs.
His skills as a manager are evident in the consistent strength of the teams that
Methacton puts on the field. One of his greatest accomplishments has been the
continued recruitment of the former players who went through the Methacton
program, to come back and remain involved in the program so that there could be
a continuity of baseball instruction throughout the community. Much of the
success of Methacton Junior and Senior American Legion baseball is due to this
philosophy of continued involvement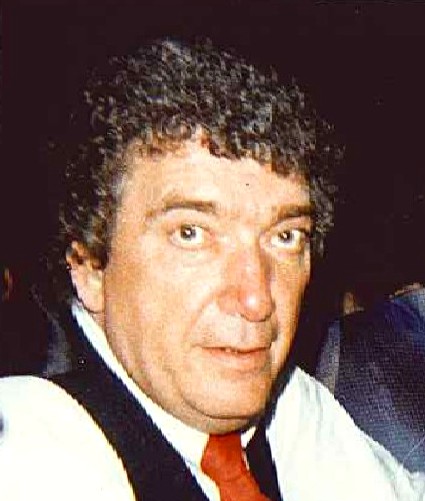 Joe Ruggiano
– Involved in youth sports in one way or another since 1968, the late Joe
Ruggiano was a colorful figure whether serving as a coach or an official. He
served as an umpire in baseball and softball, a basketball official at the CYO
and high school levels and a referee in flag football as early as 1970 and
through 1994. But it was as a baseball manager that Ruggiano really left his
lasting mark on the community. After breaking in to the coaching ranks in the
Upper Merion Baseball Association, with Little League teams, Ruggiano set his
sights on establishing a lasting connection. In 1978 he founded the first Upper
Merion Junior American Legion program. His astounding success in the first four
years led to a step up to the American Legion program, where he managed from
1982 to 1987. In 1999 Ruggiano died after a brief battle with leukemia, but his
legend lives on. After retiring to end a string of 21 consecutive years of
coaching baseball, Ruggiano was quoted in a Times Herald story. His quote summed
up his career: "The greatest feeling of being a manager was not the winning or
losing, bt it was the kids that I had coached coming back to visit me whenever
they came home from college, saying, 'Hey, Ruge, I just wanted to come by and
say hello because I was thinking of you'."
---
2010
Lifetime Achievement Award
Andy Talley –
For 25 years of excellence on the football field and another 18 years of heading
up a national Bone Marrow Transplant program that has saved the lives of many,
Villanova head football coach Andy Talley has been selected to receive the
prestigious Lifetime Achievement Award from the Montgomery County Coaches Hall
of Fame. All one needs to do to understand the reputation that Andy Talley has
built in his 25 years as head football coach at Villanova University is to ask
other coaches. They will be quick to sing his praises. Penn coach Al Bagnoli
said, "You have to respect Andy for the way his teams play. They are always
well-coached and totally prepared for the game." Temple coach Al Golden spoke as
much about character as he did about football knowledge when he said, "Class
precedes anything in his organization … I think uncompromising values, the
ability to build an enduring program. Those are the things that I think about,
and those are the things that I think he models for a lot of coaches in the
tri-state area, and here in the Delaware Valley." Even transcending into other
sports, Villanova basketball coach Jay Wright once said, "Andy Talley is a
personal hero of mine. I respected him as a great coach before I came to
Villanova and learned to respect him even more as a great man after I got to
know him better." Talley, who grew up literally next to the Montgomery County
border in Haverford and coaches at Villanova which also is next to the
Montgomery County border, is being honored because of his effect on the local
community, the surrounding region and the nation. "There is an overwhelming
respect for Andy Talley from just about anyone you talk to," said John Pergine,
president of the Montgomery County Coaches Hall of Fame and a former All-America
linebacker at Notre Dame as well as an NFL player for the Los Angeles Rams and
Washington Redskins. "I've seen some pretty good coaches in my day. I played for
Ara Parseghian and George Allen. Andy Talley is cut from the same cloth." Talley
is now in his 26th season as head coach at Villanova and owns a sterling
179-102-1 overall record, as well as the FCS National Championship the Wildcats
won during last year's magical 14-1 season. For his efforts he received the AFCA
National Coach of the Year award. He also won that award in 1997, making him the
only coach to win it twice. When notified about this year's Lifetime Achievement
Award, he was sincerely humble. "I can't tell you how much this means to me,"
said Talley. "It is the ultimate honor for a coach to be singled out by an
organization dedicated to coaching." But it was as much for his national success
off the football field that Talley is being honored. The area to which he
dedicates most of his time is the National Bone Marrow Foundation. With this
group, he works to have potential bone marrow donors entered in a national bone
marrow registry, increasing the odds of a needy patient being able to find a
"match" for their bone marrow. Since November 1, 1993, he has been responsible
for over 19,500 people being tested with the National Marrow Donor Program. In
2008, Talley started the "Get In The Game and Save a Life" national bone marrow
registration campaign. Talley enlisted 30 college football programs from all
levels to take part in this campaign. The group has combined to test over 16,000
potential donors in two years. Temple's Golden commented further on Talley's
work off the gridiron. "When I think of Andy, I think of leadership in the
community and teaching outside of football," said Golden. "He is teaching life
skills, teaching the value of stewardship, and teaching gratitude and
appreciation. He stresses the value of being part of the community. I think
those are the things that strike me about Andy. He started the (bone marrow)
drive, and that's become national now. He's just a class act."