2008 Coaches
Hall of Fame Inductees
Fran
Murphy –twice honored as
Football Coach of the Year, led his high school alma mater, Upper Merion, High
to 1971 and 1972 Suburban League championships, and piloted the Pennsylvania Big
33 squad to a 21-19 victory over Archie Griffin-led Ohio in 1973. A 35-year
Upper Merion faculty member, Murphy led his varsity gridmen to a 96-51-4 record
over 15 seasons (a .653 winning percentage). In 1999, two decades
after retiring as Upper Merion head coach, he was named Honorary
Coach at the Montgomery County All-Star Football Game.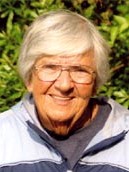 Libby
Williams –
coached with great success in
Montgomery County at Plymouth-Whitemarsh High School (Girls' Athletic Director)
and Ursinus College following five undefeated field hockey and five undefeated
basketball seasons at Upper Darby High. A member of the U.S. Field Hockey Assn.
and the U.S. Lacrosse Hall of Fame, Ms. Williams also served as the Canadian
National Lacrosse team's head coach. At Plymouth-Whitemarsh she coached
basketball and led the filed hockey team (61-14-6) to five
championships and guided the lacrosse squad (92-13 in 14 years) to
eight titles.
James
(Skip) Wilson – ranks second
only to legendary Connie Mack in number of lifetime victories
managed/coached by a Philadelphia professional or college baseball
pilot. His Temple Owls posted a total of 1,034 wins, twice advanced
to the College World Series in Omaha, and went to 14 NCAA
post-season tournaments. Temple's baseball field, at its Ambler,
Montgomery County campus, was officially named in his honor in
April, 2007. A Montgomery County resident for nearly three decades,
Wilson is a multiple Hall of Fame entrant, including Temple
University (1981) and the American Baseball Coaches Assn. (1987). As
a reflection of his mentoring, more than 100 of Wilson's Temple
players advanced to professional baseball careers.
Larry
Wilson – is now in his 31st consecutive school
year as head track & field and cross country coach at Montgomery County's
Gwynned Mercy Academy. He has produced individual champions (17 Pennsylvania
Division AA titles and 60 District AA crowns), and has led Gwynned Mercy to
District and Bicentennial League championships. His 4 X 800 relay
team set a state standard by winning the Pennsylvania AA meet five
successive years. Wilson's runners have also captured the 1500 meter
event at the Penn Relays. He's been an assistant at two l
international meets, and was head USA coach at the 1981 National
Sports Festival.
---
2008
Community Coaches
Honor Roll Inductees
Anthony
Cianciulli –
along with his close friend Al Bertucci, brought Perkiomen Valley Twilight
League baseball back to Norristown after a long layoff. In 1980 they founded the
Norristown A's. For 28 years from 1980 to 2007 Cianciulli was the owner of the
A's and saw the franchise become one of the perennial powerhouses in Perkiomen
Valley Twilight League history. During the 28 years the A's made it
to the final's an amazing 19 times and won 12 titles. He also served as a Norristown councilman for nearly 10 years
and it was during that time that he oversaw the improvements to old Latshaw
Field in Norristown, adding lights, improving the overall facility and turning
it into the Red McCarthy Complex at Latshaw Field, a facility that is used by
many and leagues from the area. He also oversaw the fundraising for the
improvements, including a cablethon, that kept the burden of finances from
falling on taxpayers.
Albert
Bertucci –
Al Bertucci sadly passed away in March of 2004, but he left behind a unbelievable
legacy of winning. Bertucci was founder, owner and general manager of one of the
great softball powerhouses ever to grace Montgomery County. From 1965 to 1989 Bertucci owned the Al's
Cold Cut softball team that won an impressive 13 Norristown Civic League titles,
eight Conshohocken Softball League titles and seven Bridgeport slow pitch
titles. Throughout the years in league and playoffs the team had a remarkable 84
percent winning percentage. Al's Cold Cuts also won the Pennsylvania Class A
state championship in both 1984 and 1986. Despite his almost nightly involvement with softball and
baseball, Bertucci found time to serve on Norristown Borough Council from 1980
to 1984 and was a very active member of Plymouth Country Club.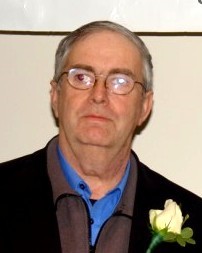 Frank
Zoltowski –
a true son of Conshohocken, has served the community on two different levels. In
1965 he signed on as the assistant coach for the Saint Matthews varsity boys CYO
basketball team. Halfway through the year he assumed the head coach role and
held it, along with athletic director duties, for the next 30 years. During that
tenure he won seven division titles and three region titles with the boys, while
often helping coach girls' teams. Even since his semi-retirement in 1995, he has
stayed active with the CYO program.  Zoltowski also managed teams in the
Conshohocken Babe Ruth baseball League, as well as volunteering as a coach and
scorekeeper in the Sutcliff Park summer basketball league.  But his
greatest love has been the Fellowship House, where he has been employed for 40
years. Zoltowski never recognized the time clock, spending countless hours
helping with kickball, basketball, volleyball and – his greatest love – the
Albert C. Donofrio high school basketball tournament.
---
2008
Lifetime Achievement Award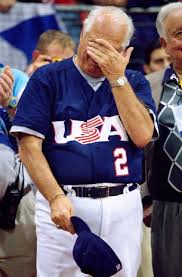 Tom
Lasorda – Popular Norristown native and distinguished member of
baseball's National Hall of Fame, Tommy Lasorda,
was installed in the Coaches Hall's initial class in November, 2002 at Westover
Country Club. Lasorda will return to our county to receive another special salute. From
time to time, but not necessarily annually, the Coaches Hall of Fame presents
its prestigious Lifetime Achievement Award. In this Olympic year, with his
baseball team's stunning gold medal victory over Cuba in 2002 still burning as
one of the greatest Olympic triumphs, Tom Lasorda has been selected as the 2008
recipient. Lasorda's managerial achievements with the Los Angeles Dodgers are
well-known. But capping his remarkable
achievements that propelled him toward Cooperstown was the exceptional feat
which was frequently recalled and documented during this recent 2008 Summer
Olympic festival. Montgomery County's Lasorda had already been enshrined in
baseball's Hall of Fame when he coached the United States Baseball Team to the
2002 Olympics Baseball championship. Culminating the team's march to the Gold
was the exciting upset over heavily favored Cuba in the finale.