2006 Coaches
Hall of Fame Inductees
Dan Dougherty – Episcopal Academy basketball coach.  Dougherty is
one of the legendary basketball coaches of the area, with a high school career
dating back to 1959 at St. Pius X. He also coached at Malvern Prep before
jumping to the collegiate level with Villanova. Teaming with heralded head coach
Jack Kraft, Dougherty was a key cog in the team that advanced to the National
Championship game of the NCAA tournament in 1971. That team barely lost to one
of the greatest UCLA teams of all-time. After that year, Dougherty moved to West
Point to take over the head coaching job at Army from Bobby Knight. When he left
Army in 1975, he handed the reins over to Mike Krzyzewski. After a year at
Penncrest, Dougherty landed the head coaching job at Episcopal Academy, where he
has been ever since. His overall record at Episcopal is 503-192. He has posted
seven undefeated seasons.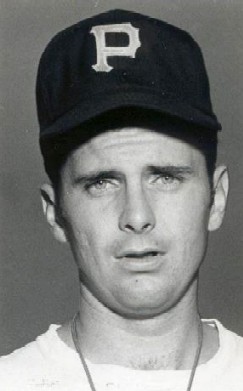 Jim Mich  – Former football coach and current athletic director at
St. Pius X High School. The fact that the stadium at St. Pius X High is named
Coach Mich Stadium just about says it all. Arguably, no coach in the area has
meant more to the overall athletic program of a high school than Mich. After
graduating from East Stroudsburg College, he was named head football coach at
St. Pius X at age 21. For the last 47 years he has been either football coach or
athletic director at the school, or both. Last season, he returned from his
administrative duties to take over the coaching reins of the football team in
mid-season. During his initial 26-year tenure as football coach, Mich's teams
compiled a 158-89-11 record. He won three Suburban Catholic League titles before
the school joined the PIAA. Mich was named PIAA District 1 Coach of the Year
four times. For eight years he served as an assistant coach at Kutztown
University. In 1999 he was inducted into the Pennsylvania Scholastic Football
Coaches Association Hall of Fame.
Vince Panzano – U.S. Olympic and Ohio State diving coach. One of the most
highly respected diving coaches in the world, three-time Olympic coach Panzano
is in his 27th season as head diving coach at Ohio State . A product of Upper
Merion High, Panzano graduated from Ohio State in 1973, then began his coaching
career at the University of Tennessee . He returned to his alma mater in 1978.
During his career, Panzano has produced one world champion, one junior world
champion, two Olympic medalists, 22 U.S. diving champions, 10 NCAA champions, 45
Big Ten champions and 67 All-Americans. Among the many awards bestowed upon him,
Panzano has been honored as NCAA Diving Coach of the Year three times and Big
Ten Diving Coach of the Year eight times.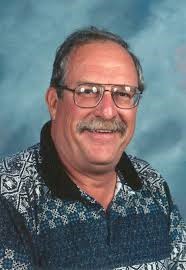 Bob Shoudt – Renowned track and field coach on both the high school and
collegiate levels. The well-traveled Shoudt has had success follow him wherever
he goes. Starting at Norristown High in 1969, Shoudt's cross country and track
and field legacy includes stops at Ursinus, West Chester University, Villanova,
Ursinus again and Springfield (Montco) High. Highlights include a 207-7 record
at Norristown High, NCAA Division I Track Coach of the Year at Villanova in
1984, many league Coach of the Year awards at every level and more all-league,
all-district, all-state and All-America performers than can be counted. One of
Shoudt's proudest coaching moments came in 1973 when he led Norristown High to
the Eastern National Interscholastic Team Championship, the first Pennsylvania
school ever to win the title.
---
2006
Community Coaches
Honor Roll Inductees
Al Cianciulli
– Al Cianciulli  has been involved in the Norristown Athletic
Association (NAA) for over 45 years as a coach and player-agent. He
also has held titles as American Legion President, CYO Region 21
Commissioner and American Legion District Director. His popularity
in sports has transcended into politics as he has been involved for
the last few years and has run for Norristown Borough councilman.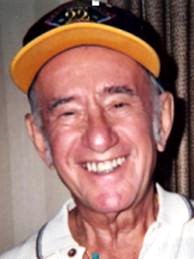 Pete Vardakas
– Vardakas was involved in Plymouth Township sports for over
40 years. he has served as a referee, coach and administrator for
the Plymouth ABA Youth Basketball Program and was president from
1985-2002. he also has been a coach and president in the Plymouth
Little League for many years while coaching baseball at Epiphany of
Our Lord School in Plymouth Meeting for 10 years.
Pat Walsh – Pat Walsh was a former Norristown High School
standout athlete, has been a leader for girls' sports at St.
Patrick's School in Norristown for many years in basketball and
volleyball. She also coached the Little Lassie field hockey program
in Norristown.