2004 Coaches
Hall of Fame Inductees
Fritz
Brennan – Brennan came to the area on a football scholarship
to La Salle College and never left. After his playing days, he became
Lower Merion's Football Coach from 1953-1969 where his teams
accumulated six undefeated seasons. His teams would not lose a game
from 1953 into the 1957 season, when Lower Merion set a state record
with 37 consecutive wins, only to be stopped by Norristown High
in 1957. His final record was 105-33-5 for a .761 winning percentage.
He also helped create the Montgomery County All-Star Game and was
inducted into both the Big 33 and LaSalle University Hall of Fames.
He passed away suddenly in 1988.
Hank
DeMito – A graduate of St. Patrick's High School,
he went on to be Plymouth-Whitemarsh High School's baseball
coach for 33 years. His teams have amassed 21 league titles, 2 District-1
titles and the PIAA state title in 1994. They have only had one
losing season and the team's winning percentage during his
tenure is an astounding .698 including a 29 game winning streak.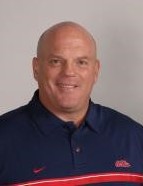 Art
Kehoe – An Archbishop Kennedy High school football product.
After stops at Milford Prep in Connecticut and Laney Junior College
in California, he transferred to Miami University where he played
Guard for Howard Schnellenberger's Hurricanes where they won
the Peach Bowl in 1980. He joined the Hurricane's Coaching
staff in 1981 and never looked back. Kehoe has been coaching football
at the University of Miami for 24 seasons. His official title is
Assistant Head Football Coach His coaching tenure on the Miami offensive
line has produced six first-team All-Americans, 14 All-Big East
selections, one Outland Trophy and 16 professional players. He has
coached in 19 bowl games and has been inducted into the Laney JC
Hall of Fame in 2001 and also to the Miami University Hall of Fame
in 2002.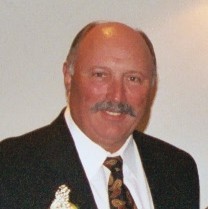 Bob
Schaefer – Bob grew up in West Hazelton and has been the
Cheltanham Girls Basketball coach for 23 years, amassing an incredible record
of 554-120, for a .822 winning percentage. His teams have won 18
consecutive Suburban One titles and four District-1 titles. The
1999 team advanced to the state title game before losing. In 2000,
they captured the ultimate title, winning the PIAA state title,
finishing the year with a 32-1 record. Bob has been tabbed with
numerous Coach of the Year honors.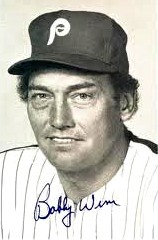 Bobby
Wine – Currently employed by the Atlanta Braves as a Scout.
Bobby was a Major League player for 12 years, 8 with the Phillies
and 4 with the Expos. He played over 1100 games and then became
a coach with the Phillies for 12 seasons, including the 1980 World
Series Champions and 1983 National League Pennant winning club.
He moved on to the Braves organization where he was named manager
for the final 41 games of the 1985 season. When Bob is home here
in Trooper, he volunteers to coach hundreds of youngsters, notably
boys and girls connected with Visitation BVM's recreation programs.
---
2004
Community Coaches
Honor Roll Inductees
Sullivan
'Heels' Gelet – He is a softball coaching legend in the Norristown
area. He has umpired, coached, managed and directed softball teams
in Montgomery County since 1954. He led J&L Towing to the ASA
of PA Class-C State Softball Championship in 1981. His 1991 Rathbone's
team finished third in both the ASA and NSA Class-C states. Heels
Gelet doesn't just manage softball teams, he molds friendships
that endure long after the game is over. Hundreds of games "under
the lights" are played each season at Sullivan "Heels"
Gelet Softball Park at Weirman Field in Norristown.
Charles
'Mr. Mac' McPherson – Mr. Mac was as a longtime St.
Patrick's CYO and youth sports organizer. He coached St. Pat's
for 22 years and was also the defensive backfield coach at Bishop
Kenrick for 2 years. He rose to become commissioner of Region 21
CYO and was a member if the archdiocese athletic board for 11 years.
He was one of the organizers of American Legion Baseball in this
area. He coached teams from Knee-Hi through Junior American Legion,
including Chicco Beverage and Phil Melnick's Esso in the Civic League.
His Gilbert's Clothing Store team won the city championship in 1950.
One of the baseball fields in Elmwood Park was named in his honor
after he died.
Sal Melito
– Sal has coached and managed for 38 years. His accomplishments
include compiling more than 600 victories and 11 league titles as
manager of Gus's Diner and Presidential Caterers American Legion
baseball team. He was inducted into the American Legion Sports Hall
of Fame in 1998.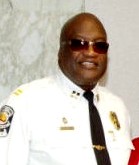 Willie
Richet – Willie is a captain in the Norristown Police Department'
He has been involved in the Police Athletic League (PAL) for more
than 30 years, starting in the basketball program, then graduated
to the position of executive director of PAL. Was cited as the Police
Officer of the Year in 1982 by the American Federation of Police.
he also was honored with the Outstanding Law Enforcement Award in
1992. He started running basketball programs with youth from Norristown
and the surrounding areas. He has also coached adult teams in the
Norristown Civic and Church Leagues for many years.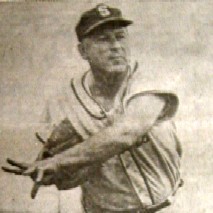 Charlie Romanowski – He founded and coached the Souderton His Nibs
semi-pro
football team of the Big Six Conference in 1946. He was the founder
of the Souderton Midget Football program in the 60's, where he also
coached for 20 years. Romanowski went on to bring the Souderton
Warriors into the Perkiomen Valley Twilight League in the late 1940s
and managed them for more than 30 years. He has been inducted into
the American Legion Sports Hall of Fame and the Summit Chapter Sports
Hall of Fame. He also has a field in Telford named in his honor.
Nick
'Chief' Rotundo – The Chief is synonymous with Bridgeport
working every level of youth sports in the borough for more then
50 years, also serving as Bridgeport's Director of Recreation for
20 years. He was the founding member of the Bridgeport Hall of Fame.
He was a long time Special Education teacher as well as a Scout
master, Softball Director and Sports Coordinator. He has received
numerous awards from the Distinguished Service Award of Special
Education to Community Service Awards to Educator of the Year Award
from Penn State University to the Valley Forge Optimist Club for
Park & Recreational Service to Bridgeport.