HALL OF FAME CLASS OF 2023
Four accomplished coaches with stellar records in their respective sports comprise the 2023 Class of the Montgomery County Coaches Hall of Fame. They are joined by an additional four volunteer coaches who enter the Community Coaches Honor Roll.

Additionally, one special coach enters our coveted-yet-seldomly-awarded Lifetime Achievement category for her stellar commitment to the development of young women.

These leaders will be the centerpiece of the 21st annual induction banquet on Tuesday, November 21st at Presidential Caterers in East Norriton.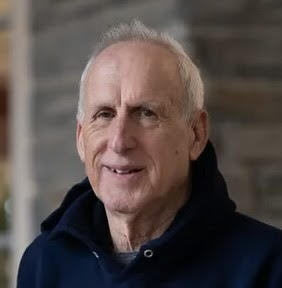 Steve Chadwin
Abington Friends, Boys Basketball. 40 seasons = 649-305(.680winning percentage). 16 Friends League Championships. USA Gold Medal teams, Maccabiah Games in 2000, 2001 & 2003. Philadelphia Jewish Sports Hall of Fame Inductee.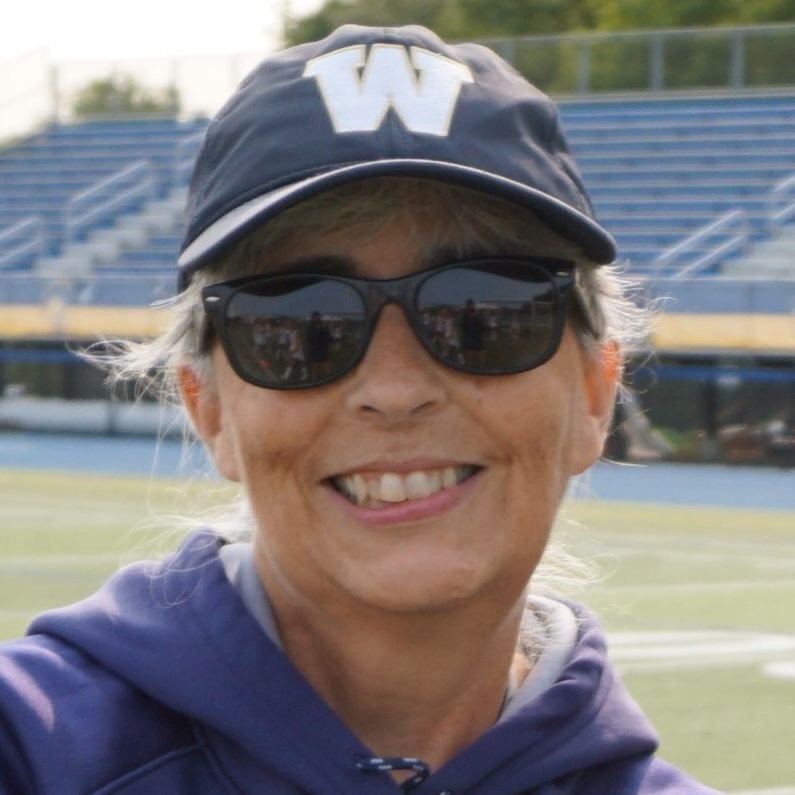 Lucy Gil
Wissahickon Field Hockey. 28 seasons overall, 18 seasons @Wissahickon = 287-94-6(.750), 10 Suburban-One League Championships, 3 District One Championships(17 appearances), 8 PIAA appearances(Semi-Finals in 2004, 2005, 2006, Quarter-Finals 2013). 4 time Philadelphia Inquirer Field Hockey Coach of the Year. Overall Career Record = 363-165-38(.675)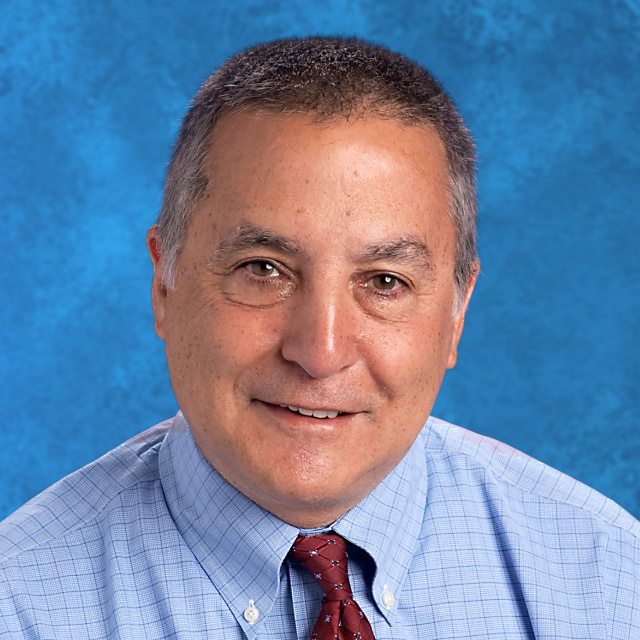 Joe Parisi
LaSalle College High School, Baseball. 32 seasons(28 Head, 4 Asst.), 453-238(.656); 4 Philadelphia Catholic League Championships, 2 PIAA State Championships(2012, 2014), 3 District 12 Championships; 2 time Daily News Baseball Coach of the Year; PA Hall of Fame Inductee, Philadelphia Chapter.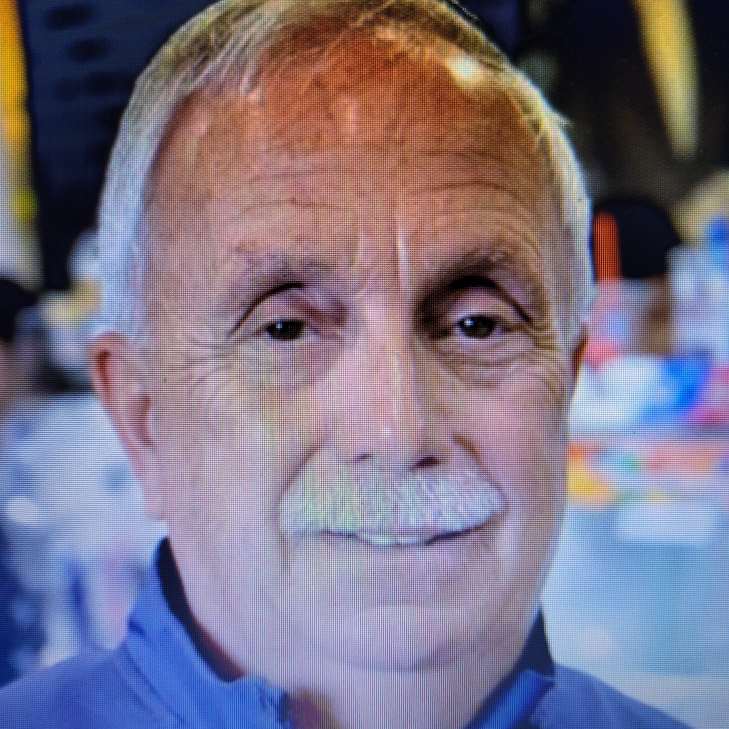 Rick Torresani
North Penn and Bishop McDevitt, Softball. 23 seasons, overall record = 456-243(.652 - 376 wins North Penn , 80 wins McDevitt); 2021 PIAA State Champion; Semi-Finalist 2013; Catholic League Championship (McDevitt). 2 time Times Herald Softball Coach of the Year; Roslyn Legion Post 248 Hall of Fame Inductee, 2002. Also coached 8 years Girls High School Basketball at Upper Dublin(5 yrs.) and Mount Saint Joseph's Academy (3 yrs.); Catholic Academy League Championship and State Semi-Finalist.
COMMUNITY COACHES HONOR ROLL CLASS OF 2023
Montgomery County Coaches Hall of Fame also welcomes the 2023 Honor Roll Inductees who represent the very best of dedicated volunteers who have so selflessly served our greater community of young athletes:
Mike Borkowski
Plymouth ABA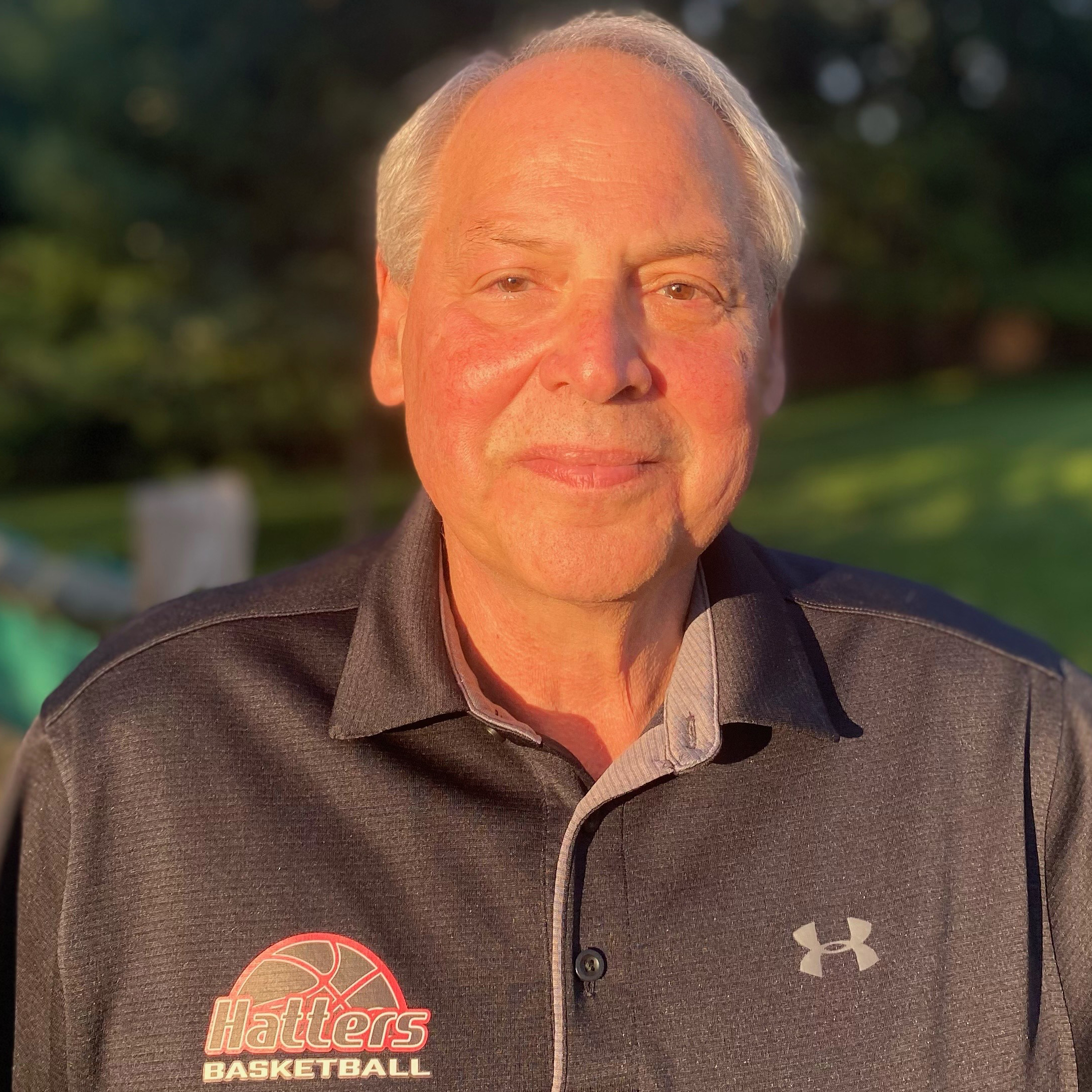 Steve Hirshenhorn
Upper Dublin Junior Athletic Association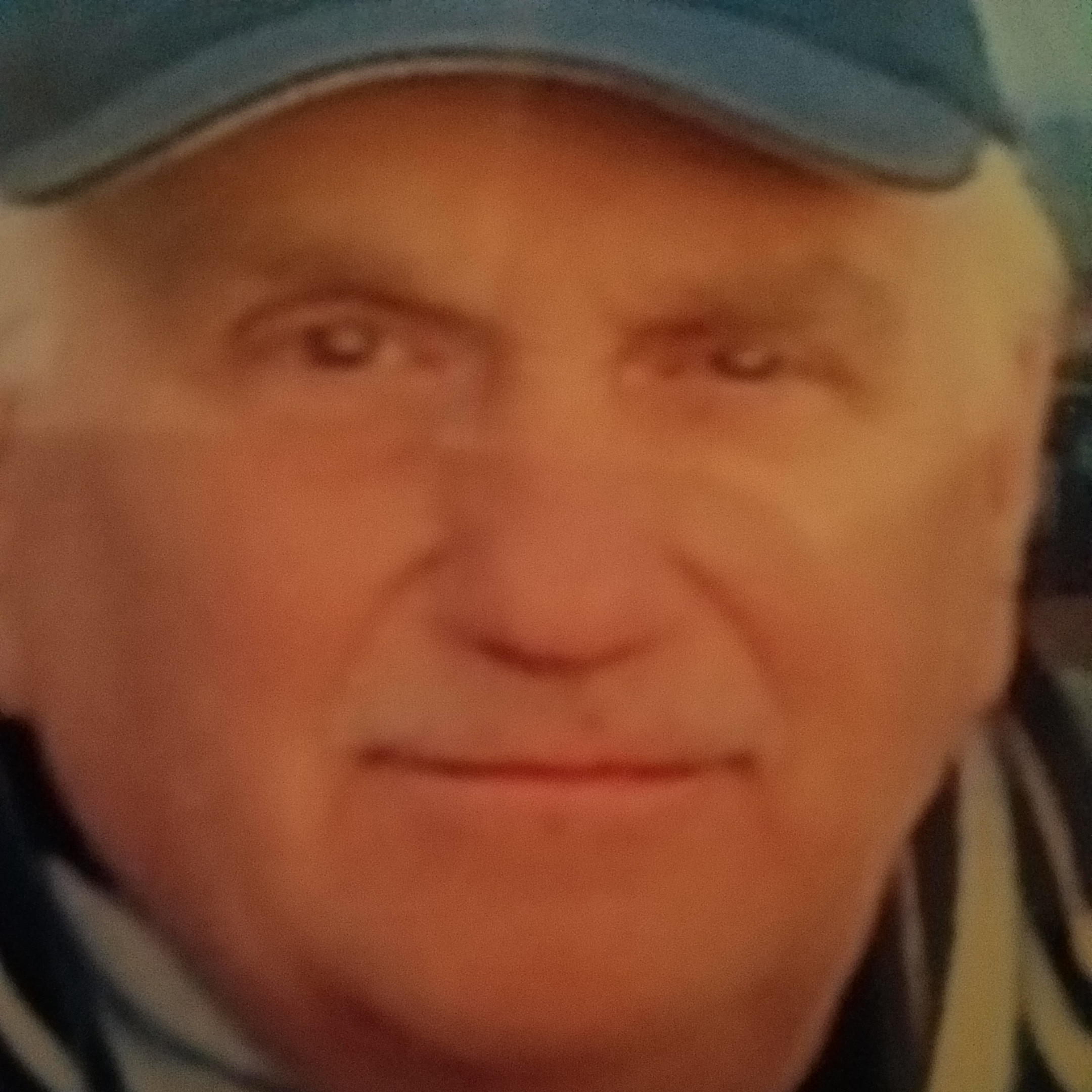 Chalie McGeehan
Oreland Wyndmoor Little League, 12 yrs. Head JV coach/Asst. Varsity Baseball, William Penn Charter School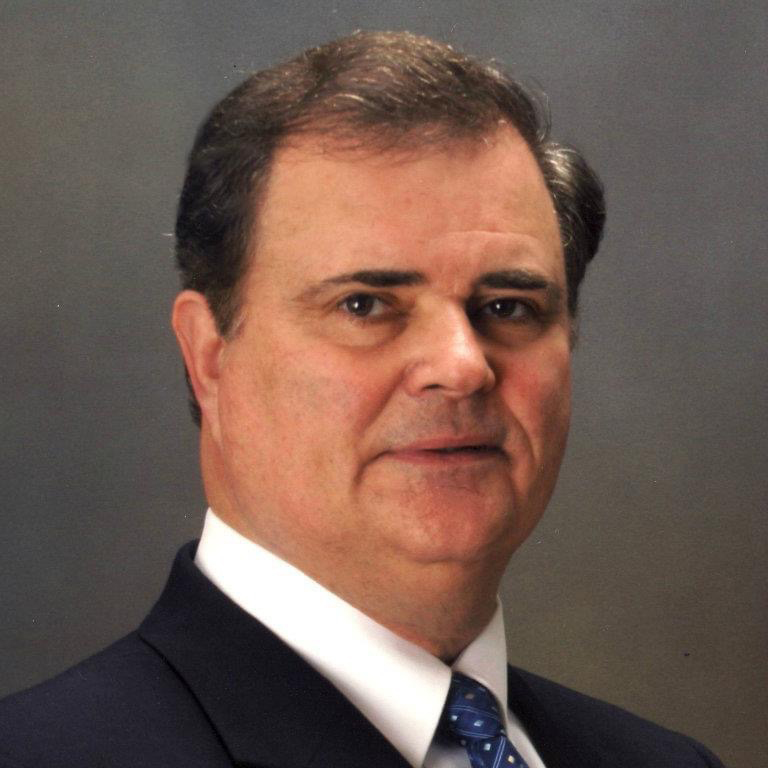 Mike Murray
West Norriton Little League
HALL OF FAME CLASS OF 2022
Five accomplished coaches with stellar records in their respective sports comprise the 2022 Class of the Montgomery County Coaches Hall of Fame. In addition, they will be joined by three volunteer coaches who will enter the Community Coaches Honor Roll.
Bob Ayton
Bob was the legendary Track and Field and Cross-Country Coach at Hatboro Horsham from 1970 to 2011. During those 40-plus years, he built an outstanding career with an overall Cross-Country record of 411-73, including a streak of 110-5 from 2000-2010. Also, during those years, his teams compiled an impressive 9 Track and Field League Championships, 19 Cross Country League Championships, 1 District Championship, 7 individual State Champions and in a 30-year span never finished lower than 1st or 2nd in league competition. In 2011, the Brooks Shoe Company voted Ayton into "Top Ten Most Inspirational Coaches in America".
Neil Buckley
After serving in WWII, Neil joined the staff of The Haverford School in 1946. He served as a sixth-grade social studies teacher, coach, colleague, advisor, and friend to generations at Haverford School until his death in 1994. He was the most successful Wrestling Coach in the history of the sport with 646 victories, A National Prep title in 1973, and 35 Inter-Ac titles. He coached 9 national champions and numerous state champions. Neil and his team were featured in the February 25, 1957 issue of Sports Illustrated. Neil also coached Varsity Track and 135--pound Football teams. For 30 years each summer, he led boys from Haverford School and many other schools on "Western Safari" to various back-country destinations in Wyoming, Colorado, and other states to experience the camping rigors and splendor of the West, resulting in lifetime memories and lessons. His greatest value was teaching the qualities of leadership, honesty, friendship, enthusiasm, and loyalty. Neil was a master teacher and gave all who had the honor of knowing him a direction in life. A group of his wrestlers created a website (BuckleyMen.org) and produced a film (to be released in October) honoring his impact.
William Zimmerman
William Zimmerman was inducted into the Pennsylvania Wrestling Hall of Fame in 1993, capping a 30-plus year career as the Wrestling Coach at Harriton High School which began in the 1960s. Among the many achievements are his record of over 300 Dual Match wins, numerous Team/League/District Championships and Individual Champions. William was also a Health and Physical Education Teacher at Harriton and was well known for his focus on core principles, determination, teamwork, self-discipline and confidence.
Pat Manzi
Pat Manzi was the Head Football Coach at Bishop Mc Devitt High School from 1982 until 2016. His teams compiled a record of 189-151-5. These years included an undefeated season, 1987 (11-0), 4-time PCL Coach of the Year, Philadelphia Daily News 1980's Coach of the Decade, 2016 Philadelphia Sports Hall of Fame, 2016 Bishop McDevitt Football Hall of Fame, and he was the 2017 Maxwell Football Club Robert T. Clark Award Recipient.
Steve Carcarey
was the Head Baseball Coach at Kennedy-Kenrick Catholic High School for 5 seasons beginning in 1999. In his first year he was named the Times Herald Coach of the Year. Steve is the winningest coach in the now defunct program's history with an 85-46 record. In 2003, Steve moved to the college ranks as the Head Coach at Widener University where he led the teams for 8 seasons, amassing a record of 185-124-2. Team achievements include appearing in the Commonwealth Conference Tournaments for 7 straight seasons, including the Conference title in 2010. Additional achievements in 2010 were a 27-14 season and competing in the NCAA tournament after becoming regular- season champions. Steve was also named 2010 MAC Commonwealth Conference Coach of the Year.
COMMUNITY COACHES HONOR ROLL CLASS OF 2022
Montgomery County Coaches Hall of Fame welcomes the 2022 Honor Roll Inductees who represent the very best of dedicated volunteers who have so selflessly served our greater community of young athletes:
Kevin Shields
Visitation CYO – 1995 to the present
Kevin has been Varsity Girl's Basketball Head Coach , JV Girl's Basketball Head Coach , JV Boy's Basketball Head Coach , JV Football Assistant Coach , Pee Wee Soccer Assistant Coach. East Norriton Baseball Little League Coach – 1996 – 2007
Frank Cecconi
Plymouth Jr ABA League 1988 – 2010 , Coach , Referee and Administrator , Spring-Ford Youth Basketball 2006 to Present – Coach , Sting Softball Organization 2017 – Present – Coach , Spring Youth Athletic League, 2010 - 2019 Baseball and Softball coach and Administrator
Kevin Flaherty
Whitemarsh Little League for 30 yrs – Coaching and Administrator , St. Philip Neri in Lafayette Hill, Pa. Kevin coached both the Grade School and High School leagues , to this day , he is still coaching The St. Philip Neri High School Boys Basketball
Randy Garber
Randy Garber was an All-American and professional soccer player, whose coaching career proved to be every bit as outstanding as his playing days at Abington High School and beyond. Garber worked his way up the coaching ladder. He began in the youth soccer ranks and was named the 1996 NSCAA Youth Soccer Coach of the Year. In 1997 he was named the Eastern PA Youth Soccer Coach of the Year. And in 2007 he was named the Southeastern PA Coaches Association Coach of the Year. In 2012 he also received the Eastern PA Youth Soccer Excellence in Coaching Award. He then took over the reins of the Abington High soccer program. His teams won the 2012 PIAA District One championship and were District One finalists three other times (1993, 2007, 2012). Garber has been honored with induction into three other Hall of Fames -- Southeastern PA Soccer HOF, Mercer County College HOF, Abington High School HOF.
Tim Hughes
To say that the girls' softball program at Spring-Ford High is synonymous with Tim Hughes would be an understatement. As head coach from 1997 to the present, he has established a record of dominance that would be hard to beat in any sport. His overall record is 449-116-1 (.793 winning percentage).With Hughes at the helm, Spring-Ford has won 12 PAC 10 championships and two District championships. The team has 25 straight District appearances that led to three straight State Semi-Final appearances and nine straight trips to the State tournament. The latest highlight was an undefeated regular season in 2021, which came to an end in the state tournament with a loss to Haverford. He was inducted into the Tri-County Chapter of the Pennsylvania Sports Hall of Fame.
Mary Ann Harris
All that Mary Ann Harris did was to compile Hall of Fame-worthy accomplishments in two different sports – at two different schools. At Ursinus College she won the NCAA National Lacrosse Championship in 1983, helping to elevate and cement the Lady Bears' national reputation for both player and coaching excellence. Her 20-year tenure (1992-2011) at the helm of the Souderton High School field hockey program yielded a remarkable 300-107-25 record with 10 Conference Championships, 4 District Titles, and 10 State Tournament appearances. All of this came after an incredible playing career. Harris was a 15-year member and captain of the U.S. National Field Hockey team. She is an inductee into both the U.S. National Field Hockey Association Hall of Fame and Temple University Hall of Fame. She also was inducted into the Ursinus College Hall of Fame, the Souderton/North Penn High Hall of Fame and the Pennsylvania Sports Hall of Fame (Montco Chapter).
Bob Peffle
Truly a coach for all seasons, Bob's teams won championships in all three sports he guided. As the long-time (28 years, 600 games!) soccer coach of LaSalle College High School(1987-2014), Bob boasted a 402-132-66 overall record, 7 Philadelphia Catholic League(PCL) Championships and 4 additional PCL Finalist appearances. Those seasons alone produced an astounding 107-14-21 record(.754 winning percentage). His 2011 undefeated PCL(15-0) squad produced 6 All-PCL players and coached over 100 PCL All-Catholic selections. Overlapping, as the Frankford High Wrestling coach, Bob won 10 straight Philadelphia Public League Championships, losing only one league match! He added 3 PIAA district 12 Championships to this incredible run that spanned 23 seasons(1984-2006) with an astounding 429-72 overall record(.856 winning %). Concurrently, to continue his winning ways into the spring season as the Frankford High Head Baseball Coach(1989-2007), Bob produced 5 PPL Championships, 3-time PPL Finalist, 2 PIAA District 12 Championships and 1 Finalist, managed 76 All-Public players and 27 All-City players and coached the Public League All-Stars in the Carpenter Cup. In addition, for a brief interlude, Bob was the Plymouth-Whitemarsh High School varsity soccer coach for two seasons(1985-86) and boasts a Suburban One Championship title in 1985. He was a two-time soccer All-American at Temple(1967,1968) and was enshrined in the Temple Athletic HOF in 1995.
Ed Klavon
Coaching a team to success is an admirable accomplishment. Founding a program from scratch, then forging a career of success is remarkable. Ed Klavon founded the North Penn High School wrestling program in 1956 and immediately built a winning program. For 35 years, until 1992, his teams were dominant. His lifetime record was 318-151-7 and included a 43-match win streak from 1983-1986. He won the PA State Championship and was named PA Wrestling Coach of the Year, both in 1987. His teams enjoyed 28 winning seasons, 2 undefeated seasons, 10 league championships (6 Bux-Mont, 4 Suburban One National), 8 Section II titles, 2 District I North titles, and 3 Southeast Regional Titles. He has coached 7 individual PIAA Champions, 5 more state medalists, 33 state qualifiers, 20 Southeast Regional champs, 25 District I champs, and 79 Section II champs. He has coached numerous father-son combinations over the years. One year, he branched out as North Penn's head soccer coach and his only team won the 1964 Bux-Mont League Championship. In 1993 he was inducted into the District One Hall of Fame. In 2005 he was inducted into both the PA and National Wrestling Hall of Fames.
2019 Coaches Hall of Fame Inductees at the Annual Montgomery County Coaches Hall of Fame Banquet: (from the left) Jim Wilkinson, Jim Buckley, Anne Sage (accepted on her behalf by her grandson), Tony Funsten, and Lou Lombardo.
Jim Buckley
Former Germantown Academy girls' basketball and Ursinus women's coach
Tony Funsten
Upper Merion girls' volleyball coach
Lou Lombardo
Montgomery County Community College baseball coach
Anne Sage
Former University of Pennsylvania field hockey and lacrosse coach
Jim Wilkinson
Former Abington High basketball coach
2017 HALL OF FAME INDUCTEES
Jim Donofrio
Plymouth Whitemarsh High basketball coach
Will Lapp
former Souderton High volleyball coach
Tom Lonergan
Gwynedd Mercy Academy girls' basketball coach
Cathy Miller
Methacton High softball and girls tennis coach
2016 HALL OF FAME INDUCTEES
Maggie deMarteleire
Lansdale Catholic and North Penn High girls' basketball coach
Pete Lewis (Deceased)
Legendary Norristown High coach and athletic director
Rick Mellor
Former Penn Charter baseball coach
Keith Mondillo
Gwynedd Mercy University women's basketball coach
Christie Morgan
James Madison University field hockey coach
2015 HALL OF FAME INDUCTEES
Al Angelos
Former Plymouth Whitemarsh High and Ursinus basketball coach
Bob Beale
Cheltenham High track and field coach
Virginia Hoffman
Former Germantown Academy lacrosse and field hockey coach
Pat Nugent
Former Spring-Ford High wrestling coach
2014 HALL OF FAME INDUCTEES
2013 HALL OF FAME INDUCTEES
2012 HALL OF FAME INDUCTEES
2011 HALL OF FAME INDUCTEES
2010 HALL OF FAME INDUCTEES
2009 HALL OF FAME INDUCTEES
2008 HALL OF FAME INDUCTEES
2007 HALL OF FAME INDUCTEES
2006 HALL OF FAME INDUCTEES
2005 HALL OF FAME INDUCTEES
2004 HALL OF FAME INDUCTEES
2003 HALL OF FAME INDUCTEES
2002 HALL OF FAME INDUCTEES
2021 COACHES HONOR ROLL INDUCTEES
Ed Foley
Head Coach for 31 seasons of the nationally recognized All-Star football team Philadelphia Little Quakers(current All-Time record 251-38-7); served 12 years as Head and Assistant coach for boys and girls sports, Saint Philip Neri CYO ( Lafayette Hill); Served nine years as coach and Board member, Conshohocken Little League; Assistant coach William Penn Charter School Varsity Football and Head Coach Middle School Football and Baseball; currently a faculty member and the Associate A.D., William Penn Charter School. Ed was All-Ivy, Honorable Mention All-American and a member of 1982, 1983, and 1984 Ivy League Football Champions, University of Pennsylvania. Pennsylvania Sports Hall of Fame, Inductee 2015.
John Bortulin
Head Soccer Coach, 15-seasons(1996-2011), Saint Teresa CYO(Audubon); CYO regional Coordinator(2008-2013); CYO Region 21 Soccer Commissioner (2006-2013); Saint Teresa A.D. (2006-2012); Audubon Recreation Association Coach (2003-2010).
Tom Moore
CYO Football Coach, Saint John of the Cross (Roslyn, Abington Township)(1967-1982); Roslyn Boys Club Baseball (1973-1978); CYO Basketball, Saint John the Cross(1977-1987); CYO Basketball, Saint Alphonsus (1988-2001).
Ed Lincul
West Norriton Little League. Dedicated and beloved coach , Board member and respected advisor to many coaches and parents for 25 years. Ed's commitment to his community never wavered even amidst the tragic auto accident loss of his oldest son. Ed's keen insight and calm influence continue to buoy WNLL and its players through his steadfast commitment to excellence and integrity. A true treasure for his community, Ed exemplifies the very definition of a servant-leader.
Tony Lowe
Tony Lowe has coached an incredible array of teams over the years, starting back in 1992 with the Towamencin Youth Association. At Corpus Christi in Upper Gwynedd Township, Tony coached JV softball, baseball, and basketball. He also coached varsity softball and both girls and boys varsity basketball teams, winning multiple Region 20 championships and led Corpus to two Archdiocesan Final Four appearances and two Lasalle College High School tournament championships. He served as Corpus Christi's Athletic Director for many years and was part of the group that brought the Cougars football program to Corpus during his tenure as AD. Tony has been a volunteer coach in the Sonny Hill basketball program in Philadelphia. He coached Fencor AAU and the Montgomery Defenders AAU basketball teams leading both to many tournament championships and successful runs in the Mid Atlantic championships. Tony has also coached varsity high school basketball teams for many years at Lansdale Catholic, Hatboro Horsham, and currently at New Hope Solebury High school.
2015 COACHES HONOR ROLL INDUCTEES
2014 COACHES HONOR ROLL INDUCTEES
2013 COACHES HONOR ROLL INDUCTEES
2012 COACHES HONOR ROLL INDUCTEES
2011 COACHES HONOR ROLL INDUCTEES
2010 COACHES HONOR ROLL INDUCTEES
2009 COACHES HONOR ROLL INDUCTEES
Frank 'Hank Cisco' Ciaccio
2008 COACHES HONOR ROLL INDUCTEES
2007 COACHES HONOR ROLL INDUCTEES
2006 COACHES HONOR ROLL INDUCTEES
2005 COACHES HONOR ROLL INDUCTEES
2004 COACHES HONOR ROLL INDUCTEES
2003 COACHES HONOR ROLL INDUCTEES
LIFETIME AND ACHIEVEMENT AWARDS
The Lifetime Achievement Award was created by the Montgomery County Coaches Hall of Fame to honor those who have distinguished themselves in the world of sports – but may not fit the criteria for induction into the Hall of Fame.

Two individuals who received the award also are members of the Hall of Fame. Tommy Lasorda and Geno Auriemma each received the award after leading their U.S. team to an Olympic gold medal.


2023 LIFETIME ACHIEVEMENT AWARD WINNER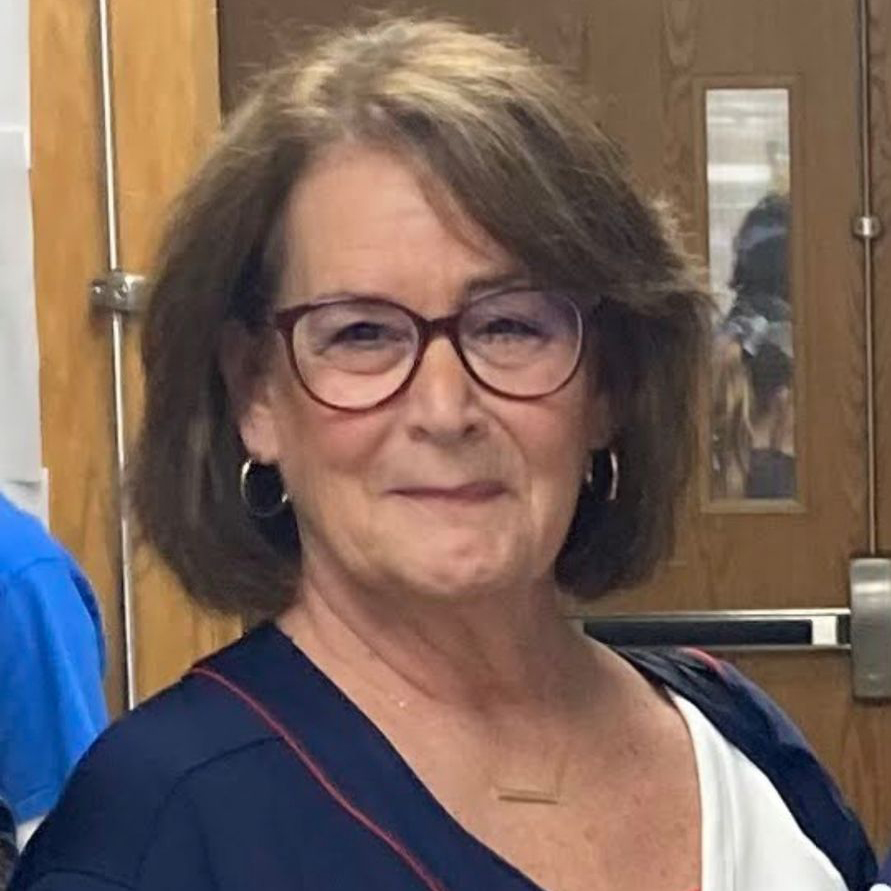 Debbie Tornetta
For the past 34 years, since 1990 and still counting, Debbie has been the Plymouth-Whitemarsh High School Cheerleading Head Coach, advancing to the PIAA State Championships 5 times and placing in the top three. Prior to this, she was the cheerleading director for the PW Spartans youth football program from 1986-1990. Debbie's dedication to the sport of Cheerleading, her abundant energy, positive encouragement and goal-driven success have consistently produced young women of excellence who cherish the lifetime bond of sisterhood Debbie has engendered over the years.


WITH SPECIAL THANKS TO OUR SPONSORS
Montgomery County Coaches Hall of Fame
[email protected]
484-868-8000