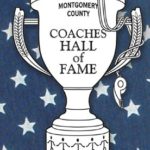 NORRISTOWN, Pa. (June 21, 2017) – Four coaches, with stellar records in varied sports, make up the latest class of inductees into the Montgomery County Coaches Hall of Fame. They will be the centerpiece of the 16th annual induction banquet on Tuesday, November 21 at Normandy Farm in Blue Bell.
The newest class of inductees includes Jim Donofrio, who has won more than 400 games and a state championship as basketball coach at Plymouth Whitemarsh High; Will Lapp, who amassed an overall game record of 1146-304 and won a state championship as volleyball coach at Souderton High; Gwynedd Mercy Academy's Tom Lonergan, who has coached a number of girls' basketball programs and compiled a 662-252 record during 33 years; and Cathy Miller, who put together a 485-211 record as softball coach and a 107-21 record as girls' tennis coach at Methacton High.
"This will be our third banquet since moving to Normandy Farm and each year the event seems to gather more prestige," reported Montgomery County Coaches Hall of Fame President Dale Hood. "This year's banquet will shine the light on four individuals who have displayed consistent excellence over a number of years."
In addition to providing an elegant setting for the banquet, the hotel can house out-of-town guests who will be attending the evening's festivities.
The new class of inductees brings a long list of accomplishments to this year's banquet.
Jim Donofrio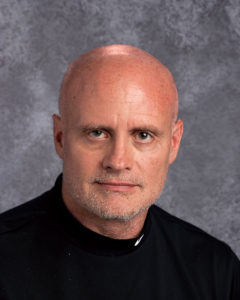 The basketball tradition at Plymouth Whitemarsh High has received national recognition over the years. When Jim Donofrio moved up from assistant coach to take over the reins of the program in 1998, he was walking in the footsteps of two Hall of Fame coaches – Hank Stofko and Al Angelos.
That could have been an intimidating situation for a young coach. Not for Donofrio. He built on the legacy of PW's vaunted basketball program.
In 19 seasons he has won 13 league titles, a District title and, in 2010, his team grabbed the third state championship in PW history.
Donofrio's carer record as a head coach is now 406-133 … and continually getting better.
Will Lapp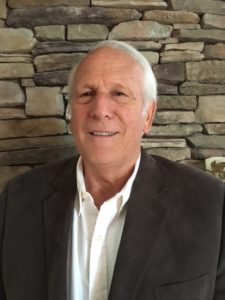 As an accomplished athlete, Will Lapp is deserving of Hall of Fame recognition in both volleyball and fast-pitch softball. He was that good in both sports.
But as a volleyball coach, he has eclipsed his personal triumphs. At Souderton High he built a dynasty, winning 13 Suburban One titles in 16 years. That included eight undefeated Suburban One seasons.
His teams held a 299-38 record overall in match play. Their overall game record was 1146-304. From 1991 to 1994 the Souderton teams rolled through a dual match win streak of 65 games.
The highlight of his volleyball coaching career came in 1998 when Souderton won the state championship. He was inducted into the Pennsylvania Volleyball Hall of Fame in 2002 and the North Penn/Souderton Hall of Fame in 2006.
He is the founder/director of the Souderton Community Education Volleyball Program and he now supervises a 140-team summer league.
Tom Lonergan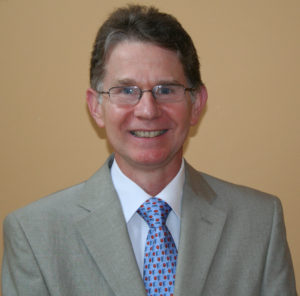 To say that coaching girls' basketball has been a life passion for Tom Lonergan is an understatement. He has coached the sport at Bishop McDevitt High, Central Bucks East High and Gwynedd Mercy Academy. Everywhere he went, he turned the program into a winner.
During his McDevitt tenure, he was named Catholic League Coach of the Year six times. In 2000 he was named Coach of the Decade by the Philadelphia Inquirer.
At CB East his teams recorded nine straight 20-win seasons and eight consecutive PIAA State Playoff appearances. He is the winningest coach, boys or girls, at both McDevitt and CB East.
In 2013 he took over a program at Gwynedd Mercy Academy that had 11 straight losing seasons. He turned it around by recording more wins in four years than the previous 11 seasons combined. Gwynedd Mercy Academy now has three straight 20-win seasons and a 2016 Academies League Championship.
Cathy Miller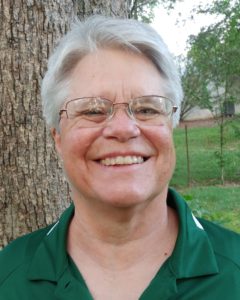 Cathy Miller is the epitome of a career coach. It is safe to say that her entire life revolves around coaching.
She has been the Methacton High softball coach for 36 seasons, compiling a 485-211 record. Her teams have won 16 Suburban One championships, a PAC-10 championship and a District I championship. Her name is synonymous with girls' softball in the region.
Proving her drive to coach, the softball job was not enough for her.
In 2009 she also took over the girls' tennis program at Methacton. She has put together a 107-21 record, while winning six PAC-10 championships and one District I championship. In 2013 her tennis team finished runnerup in the state.
Selection Committee Chairman Gordon Glantz, summed up the 16th annual class of inductees by saying, "We have inductees from a variety of sports, as well as representation from all four corners of the county. It is exciting to see the spotlight shining on such a well-rounded class of inductees."
The four members of the new induction class, along with the yet-to-be-announced members of the Montgomery County Coaches Hall of Fame Honor Roll (for volunteer coaches), and the yet-to-be-announced Lifetime Achievement Award winner, will be inducted at the November 21 banquet.
Tickets for the banquet are available for purchase by contacting any member of the Hall of Fame Advisory Board. Additional information can be obtained by going to the website – www.mcchof.com or by calling the banquet management office at 610-279-9220.